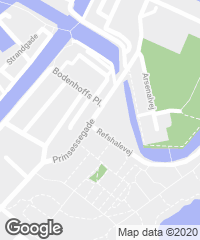 Designed to take in 750 children in the heart of Copenhagen, the school is envisioned as a city in itself, with its own neighborhoods, squares, parks, houses, and public buildings.
Involving a combination of types and solutions, diverse and fun, the project took off from a special sociological study designed to determine the particular needs and requirements of each age group.
The variety of forms that the visitor can observe in the school, a summation of parts organized around plazas and green zones, is a deliberate intent to evoke the spontaneous diversity of real cities.
Obra Work
La ciudad de los niños, Copenhague (Dinamarca) Kids' City, Copenhagen (Denmark).
Cliente Client
City of Copenhagen.
Arquitectos Architects
Cobe / Dan Stubbergaard (socio partner); Andrea Pieretti, Chloé Blain, Christian Sander, Cristina Matos, Dan Stubbergaard, Dimitrie Grigorescu, Frederik Lyng, Greta Tiedje, Hannes Kalau vom Hofe, Marianne Filtenborg, Martin Jonsbak Nielsen, Martina Pedersen, Mikkel Reedtz Morris, Milan Milenkovski, Rasmus Jessing, Rodrigo Bandini dos Santos, Rune Boserup (equipo team).
Colaboradores Collaborators
NORD Architects Copenhagen, PK3/BOGL, Sweco, Jakon.
Superficie Area
4.670 m².
Fotos Photos
Rasmus Hjortshøj - COAST.