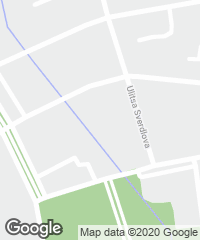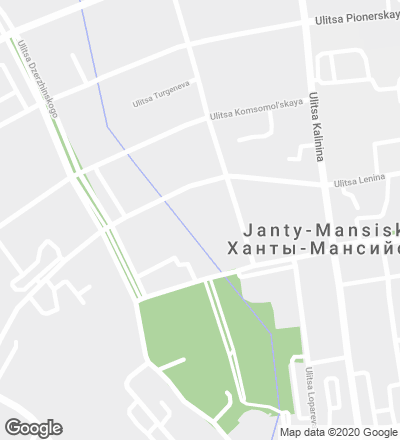 After being elected as host of the Chess Olympiad of 2010, the remote but vigorous Siberian city of Jánty Mansisk equipped itself with several exceptional buildings that would help to reinforce its visibility in the international arena. The most unique construction was the venue of the epical final matches where Ukraine would carry the day over Russia, a volume warped and ripped by deep cracks, with an expressive envelope concealing a much more rational interior.
The interior space presents a parallelepiped with a slightly irregular floor plan and a layout that is as pragmatic as it is conventional: a series of narrow bays containing small game rooms and tiers are laid out around a central void which was used during the important matches.
Besides facilitating the creation of the right atmophere for chess games (all the lighting is through skylights overhead), this centralized scheme turns out to be flexible. The tiers and the competition halls can be used for other kinds of public events that may need a roof when outdoor conditions are unfavorable.
The sinuous skin that covers the inner parallelepiped gives the building a unique iconic image, besides forming some deep perimetral galleries that double as thermal cushions. It is made of rhomboidal plates of zinc, lacquered and overlapping, and the solution for fixing them to place admits the looseness made necessary by the substantial dilations that the components of the facade are likely to suffer in a climate as extreme as Siberia's.
Obra Work 
Pabellón de ajedrez Chess Pavilion Khanty-Mansiyski, Siberia (Russia).
Arquitecto Architect
Erick van Egeraat, Zita Balajti.
Colaboradores Collaborators
Peter Foldi, Roemer Pierik (asociados associates); I. Balogh, J. Skaliczki, E. Korompay, S. Nesterushkina, R. Kristesiashvili, G. Vos, E. Sarkadi Nagy, N. Rizo, P. Igaz, S. Ladányi, D. Lajosi, N. Naufal, R. Ormai, E. Rimaszombati, N. Rosnyay, A. Zahn (equipo design team); Diana Iglina (gestión proyecto project management).
Estructuras Structures
S. Foleta.
Consultor de estructuras Structures consultant
MTM.
Ingeniería Engineering 
SMG/Ekoterm.
Fotos Photos
Alexey Naroditskiy.