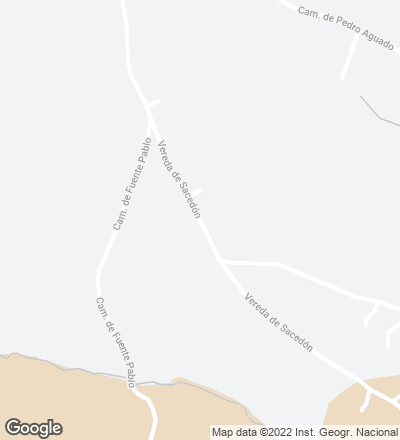 Eva, carlos, two Belgian Malinois – Bicho and Bomba –, Harris the owl, five swift families, six kestrel families, and twenty sparrows, are all companion species. They live and learn together in this building, 30 kilometers west of Madrid. Sitting in amongst fields, in a rural environment transformed by urban development and intensive agriculture, Educan School is trialling ways to recover the conditions of the ecosystem.
Its architecture is a multi-species design. While the two main classrooms are busy with dog-human pairs practising agility or dog sports like Schutzhund, birds nest on the upper floor's nest-facade, boasting ideal views and orientation. Small birds of prey feed on rodents, maintaining a balance with crops and other local flora. Small birds and bats – who also inhabit the lettering on the south facade – feed on insects, including mosquitoes that can carry certain canine diseases, and are part of the pollination cycles of flowers and plants in the surrounding fields. Sparrows made an impromptu appearance in this self-regulating ecosystem, nesting in the circular holes of the container edges.
Non-humans are at the center of the design. The floors are adapted to the pads and joints of canine paws. The average eye height drops from 160 to 50 cm, and the interior openings are raised to heights of more than one meter; louvred shutters shade the south facade, leaving enough space below for dog traffic to the outside, where rainwater from the roof is harvested in large troughs for dogs and birds. The interior surfaces are clad with sound-absorbing pyramid foam insulation, minimizing echo, noises, and reverberation.
The building combines different construction techniques, trades and production systems: from material ecology and waste reduction with the reuse of shipping containers, to the adaptability and thermal mass provided by in-situ concrete; from the standardization of industrial metal sheet panels to the precision of laminated timber CNC-cut joints; from the standardization of basic ingredients like 40' HC containers to the hand-crafted ironwork offering customized joints, assemblies, and unique elements such as sliding doors or roller blinds; from the material weight of the foundations and concrete walls to the lightness of the rest of the dry-assembled elements.
Educan is also an experiment that demonstrates that agricultural buildings, usually considered lesser within the discipline itself, can also be places of exploration and architectural innovation.
Obra Work
Centro de adiestramiento canino Educan, Brunete (España) Educan Dog Training Center, Brunete (Spain).
Cliente Cliente
Adiestramiento Educan.
Arquitectos Architects
Enrique Espinosa (Eeestudio), Lys Villalba; Maria Paola Marciano, Irene Domínguez (equipo team).
Consultores Consultants
Javier Reñones Marín (arquitecto técnico quantity surveyor); Mecanismo (estructura structure); Alberto Espinosa (instalaciones MEP services); Jorge López Hidalgo (consultor técnico technical consultant).
Contratista Contractor
Servicios Integrales Alji, Construcciones Metálicas Miguel Torrejón.
Superficie Area
300 m².
Fotos Photos
José Hevia, Javier de Paz García.