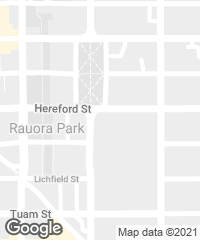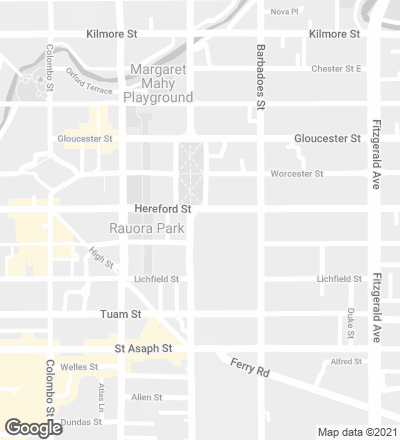 In 2011 an earthquake struck the city of Christchurch in New Zealand's South Island, leaving a total of 200 dead and severely damaging the Neo-Gothic cathedral, which was raised over a hundred years ago. Built in a very short time, the temporary building that serves as a replacement for the cathedral is a single shed with a pitched roof of very steep slopes almost reaching the ground. The short sides are left free. One of them acts as a backdrop for the altar, and the other as a stained-glass window.
The church's most unique feature is its construction system. Rigidified by two huge steel tube frames placed at both ends, the main structure is formed by twelve fire-resistant and water-repellent cardboard tubes clad with polyurethane and containing a soul of laminated timber, which form a succession of portal frames 21 meters high. The repetition defines the inclined planes of the roof and the lateral pressure is compensated by the mass of eight containers located at the base of the building. The furniture – chairs, pulpit, and baptismal font – was designed by Shigeru Ban with timber and paper tubes in keeping with the general atmosphere of the cathedral.
Obra Work
Catedral de cartón en Christchurch (Nueva Zelanda) Cardboard Cathedral in Christchurch (New Zealand).
Client
The Church Property Trustees, Diocese of Christchurch
Architects
Shigeru Ban Architects Europe + Voluntary Architects' Network (VAN); Project Team: Shigeru Ban, Yoshie Narimatsu
Collaborators
Architectural associate: Warren and Mahoney
Consultants
Architectural associate: Warren and Mahoney; Structural engineer: Tezuka Structure Laboratory (concept); Holmes Consulting Group; Electrical engineer: Powell Fenwick Consultants; Fire consultant: Holmes Fire; Geotechnical consultants: Aurecon; Hydraulic engineer: Site Solutions; Landscape: Boffa Miskell - Christchurch; Mechanical engineer: Powell Fenwick Consultants; Planning consultant: Beca
Contractor
Naylor Love
Built-up area
770 m²
Photos
Stephen Goodenough