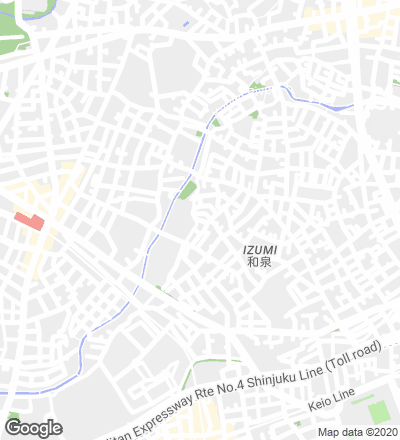 The plum trees of a corner plot in the neighborhood of Setagaya have bloomed year after year in this dense residential district on the outskirts of Tokyo. Given the scarce amount of land available and how much the neighbors had grown fond of the trees, the couple that bought this plot of land to build their home decided that the design of the house necessarily had to respect the position of the trees. Along with this premise, the owners also asked for all the spaces of the house to be interconnected, as if it were one single space.
This solution to both requirements comes from minimizing the built volume by way of a triple height prism and trapezoidal floor plan in the middle of the plot, so preserving the trees lined along the perimeter. For its part, the interior space has been divided into seventeen interconnected spaces whose size depends on their assigned function and needs. Hence, though usually in single-family homes the number of rooms depends on the number of family members, in this house for a party of five – an advertising creative, her husband, two children and the grandmother –, it is the functions that define the different spaces.
The vertical organization of the spaces entails a modulation of the degrees of privacy. The communal spaces such as the hall, the kitchen, the dining room and the tatami are arranged in the four quadrants of the ground level, along with the bathroom and a room cut out of the narrow angle of the trapezium. The library, two bedrooms and their corresponding studios are on ground level, whereas the bathroom and a tea room linked to the roof terrace take up the top floor. Lastly, a spiral staircase connects the different levels tucked into four walls, as if it were yet another room.
The 50 millimeter thick enclosing walls are made of 16 millimeter thick steel panels, prefab and welded on site; the same as those used in the interior partitions. Because they are so slender, the vertical surfaces take up a minimum amount of space and can bear openings of different sizes that perform as windows to establish new types of relationship among rooms, without ever compromising their private character. At the same time, cut out of the white panels, these openings look like frameless paintings that decorate the walls and offer surprising perspectives of the contiguous spaces, which become alive every time someone walks through them.
Arquitecto Architect
Kazuyo Sejima architect & Associates
Colaboradores Collaborators
Yoshitaka Tanase, Koji Yoshida, Junya Ishigami, Taeko Nakatsubo
Consultores Consultants
Sasaki Structural Consultant (estructura structure); System Design (instalaciones mechanical engineer)
Fotos Photos
Kazuyo Sejima architect & Associates, Shinkenchiku-sha