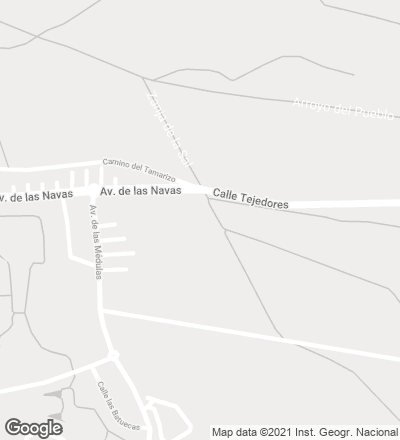 In the middle of the harsh and dry landscape of the Castilian plateau, the building is enclosed by a severe wall of concrete blocks, behind which one can catch a glimpse of a spacious garden that metaphorically suggests an oasis. This reference is reinforced by the dialogue between the surly exterior wall and the warmth of the interior spaces, the design of which wishes to replace the conventional 'home for the elderly' with a type that takes inspiration from villages or small rural towns.

The complex does not consist of rooms, but of identical, pristine white houses grouped together in an seemingly arbitrary way to emphasize their individuality and that of each one of the persons living in them. The corridors between the houses become streets and small, friendly-scale plazas to encourage close relationships with neighbors, an effort to recover the socialization customs of popular culture. The entire small village opens up to a garden planted with grass, rosebushes, and acacia trees. The garden is a large space open to the sky, which in this way becomes the main object of contemplation for residents.

The palette of materials and elements chosen for the construction of the village further emphasizes the poetic modesty of the building: rendered and painted walls, sloping zinc roofs, and terrazzo pavements...
[+]
Obra Work
Residencia de personas mayores en Aldeamayor de San Martín, Valladolid Care home in Aldeamayor de San Martín, Valladolid (Spain).
Arquitectos Architects
Óscar Miguel Ares Álvarez.
Colaboradores Collaborators
Javier Palomero Alonso (director de ejecución construction manager).
Fotos Photos
Pedro Iván Ramos Martín, Jesús J. Ruiz Alonso.