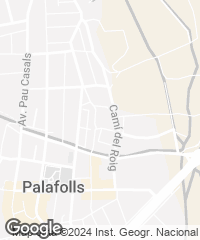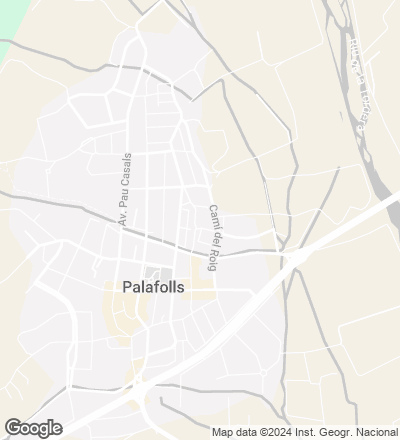 Located in Barcelona's Maresme region, the library was drawn up in life of Enric Miralles and its construction began a decade ago; since then the project has gradually evolved until is recent completion. The proposal started out as a single large room covered with vaults – typical elements of traditional Catalonian architecture –, and little by little it became more complex by rotating the floor plan upon itself. After winning the competition held in 1997, there came the decision of opening up the building – of enveloping and self-absorbed character – to the exterior, as if it were a loaf of bread cut up into slices. This way of 'slicing' the vaults helps to draw light in, and the walls become lines that are able to guide and lead visitors around the building, forming hidden courtyards and gardens in which to sit down and read. The only real and massive wall is that which marks the boundaries between exterior and interior; this line is the library door, which performs as a true 'machine for sensory transformation'.
Partially buried amid the trees, the library tries to blend into the landscaped park that surrounds it; the zinc roofs trace a topography of metal undulations that set up a dialogue with the nearby mountains.
The building is partially buried (one-meter deep), in this manner the undulating zinc roof surface takes in the profile of the nearby mountain range, tracing a topography of metal dunes in the middle of the park, while the façade is barely perceptible.
The peculiar roof, built in an entirely artisan manner, is composed of wood board topped with several layers of ventilations, thermal insulation and waterproofing, and is finished on the upper side with standing seam zinc sheet, and on the lower one with plasterboard sheet. The foundation of the building is of reinforced concrete slab, and the structure is combined, with the main columns built in reinforced concrete and the secondary columns, joists and beams, made of steel. The walls, built with perforated brick, are covered in tile brick as cladding. On the upper part of the facades, a cornice protects the void that presides the entire profile of the building. The library is conceived as a whole that melds seamlessly into its environment, as much in the case of the exterior as in that of the interior spaces. The pavements used are of concrete with resins of different color and the interior furniture is of wood – tables, lecterns and carts – and of iron – lamps and shelves. Large prefabricated circular skylights bring natural light into the reading halls, making their way inside in the form iron funnels that provide a more direct light.
Inside the floor surfaces are of concrete with resins of different colors and the furniture is made of wood and iron. The skylights make their way into the reading halls as iron funnels that provide a more direct light.
Cliente Client
Ayuntamiento de Palafolls
Arquitectos Architects
Enric Miralles, Benedetta Tagliabue Miralles Tagliabue-EMBT
Colaboradores Collaborators
Josep Ustrell (dirección de obra 2000-2007 site supervision) Makoto Fukuda, Josep Ustrell (proyecto ejecutivo 1999-2007 executive project); Catalina
Montaña, Lorena Gálviz, Marco Orozco, Daniele Romanelli, Ornella Lazzari, Marco Darío Chirdel, Tomoko Sakamoto, Sania Belli, Koichi Tono, Markus Lechelt, Jan Maurits Locke, Juan Carlos Mejía del Valle, Adrien Versuere, Richard Breit, FlorenciaVetcher, Jad Salhab, Nils Becker, Ezequiel Cattaneo, Manuela Schubert, Marco Orozco, Josep Mias, Daniele Romanelli, Catalina Montaña, Ornella Lazzari. Natalia Leone. Makoto Fukuda, Hirotaka Koizumi, Guillame Faraut, Angel Gaspar Casado (proyecto básico 1998 basic project 1988). Elena Rocchi. Michael Eichorn, Niels Martin Larsen, Nicolai Lund Overgaard, Isabel Sambeth, Ana Maria Romero, Germán Rojas, Carlos Alberto Ruiz, Alfonso López, Marc de Rooij (concurso 1997 competition 1997)
Consultores Consultants
STATIC, Gerardo González, Nilo Lletjós (IOC) (ingeniería structural engineering); PGI, Josep Massachs (servicios services engineering); Albert Ribera (arquitecto técnico quantity surveyor)
Fotos Photos
Duccio Malagamba