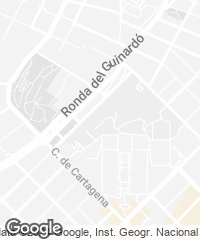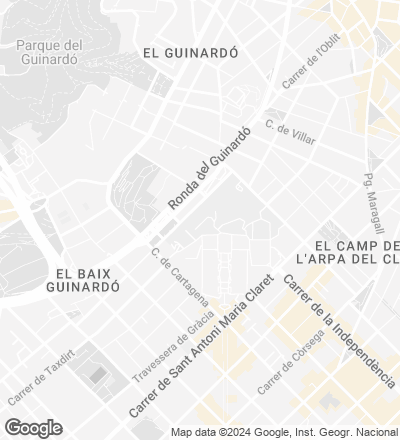 Designed by Benedetta Tagliabue and Joan Callís of the Catalan firm Miralles Tagliabue EMBT, this pavilion in Barcelona stands beside the Santa Creu i Sant Pau Hospital, a work of Lluís Domènech i Montaner.
The building is part of an international network of centers created by the Scottish foundation Maggie's which give support to cancer patients and have been designed by aerchitects of renown, including Norman Foster, Frank Gehry, Zaha Hadid, and Rem Koolhaas.
With welcoming, homey atmospheres conceived by the architect and interior designer Patricia Urquiola, the Kálida Center distributes 400 square meters in two levels and opens out to a garden, blurring the lines between inside and outside. The lower floor is thought out as a fan-like flexible space entered directly from the hospital's oncology unit. The central core is articulated around a double-height dining room where there is a large table and a kitchen.
Built on a budget of 1,850,000 euros, the pavilion draws inspiration from nature and blends into its environment of Catalan Art Nouveau tradition through a green ceramic roof and facades featuring lattices with white enameled pieces.
Obra Work
Centro Kálida Sant Pau, Barcelona (España) Kálida Sant Pau Center, Barcelona (Spain).
Arquitectos Architects
Miralles Tagliabue EMBT / Benedetta Tagliabue, Joan Callís (directores de proyecto project directors); Valentina Nicol (coordinadora de proyecto project coordinator); Enrico Narcisi, Gabriele Rotelli, Marianna Mincarelli, Paola Amato, Helena Carì, Astrid Steegmans, Lisa Zanin, Federico Volpi, Letizia Artioli, Giovanni Vergantini, Paula Gheorgue, Esther Saliente Soler, Vincenzo Cicero, Sofia Barberena, Philip Lemanski, Marco Nucifora, María Cano Gómez, Carlo Consalvo, Luis Angello Coarite Asencio, Teymour Benet, Cecilia Simonetta, Edurne Oyanguren, Yilin Mao, Marilena Petropoulou, Ludovica Rolando, Mikaela Patrick, Erez Levinberg, Pablo López Prol, Mabel Aguerre (equipo team).
Consultores Consultants
Patricia Urquiola Studio (diseño interior interior design); Bernúz Fernández Arquitectes (estructura structure); Proisotec (instalaciones installations); PYF (mecánica, electricidad mechanics, electricity); Borrell Jover (presupuesto, mediciones measurements, budget).
Contratista Contractor
Construcciones Pérez Villora S.A.
Superficie construida Area
400 m² (950 m² zonas verdes green area).
Presupuesto Budget
1.850.000 €.
Fotos Photos
Duccio Malagamba, Lluc Miralles.