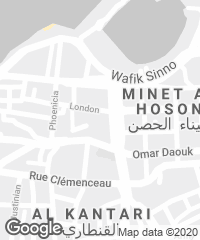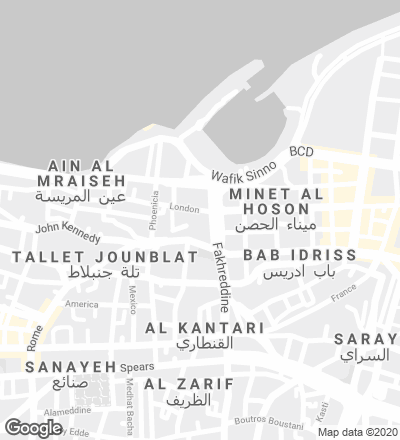 Beirut lies in the heart of the developing Middle East. Having always been a cosmopolitan city, it is a focal point as a cultural and geographical link between Europe and the Middle East. The history of Beirut could hardly be more diverse; remains of Phoenician, Roman, Mamluk, Ottoman and Colonial rule have shaped the city. The design of Beirut Terraces was quite literally influenced by the layers of the city's rich and tumultuous history. The site is in a portion of the master plan to rebuild and revitalize the vicinity of a new yacht marina, where the scars left by the car bomb that killed Prime Minister Rafik Hariri in 2005 are still visible.
Five principles define the project: layers and terraces, inside and outside, vegetation, views and privacy, light and identity. The result is a vertically layered building: slabs of varying sizes allow for interplay between openness and privacy that fosters flexible living between inside and outside. Fine detailing and a focus on the concerted orchestration of quality materials produce a structure that is both efficient and luxurious. Careful environmental engineering and specific use of vegetation further enhance sustainability and the quality of life.
The building is a multilayered 119-meter tall high-rise. The stratified structure is distinguished by projecting or set back living areas that generate terraces and overhangs, light and shadow, places of shelter and exposure; as a result, each unit is unique. To guarantee sufficient differentiation of the building volume and maintain reasonable building ratio, the tower is made of five modular floors, repeated in different combinations. The structure is carried by the core and a regular column-grid that spans up to 14.7 meters. As a result the walls of the apartments are not structural and their arrangement is open to future flexibility.
The moderate climate of Beirut is one of the city's greatest assets; it makes outdoor living an integral part of its urban culture. The design aims to cultivate this asset and incorporate it into the apartments. Indoor and outdoor spaces merge into each other so that the large terraces truly become living spaces. The proposal for the vegetation blends in with the concept of the existing master plan. The idea of a green boulevard that connects the residential high-rise to its surroundings is taken up by the design and continued vertically both inside and outside the building. The vegetation acts as a screen that not only provides shade but also ensures privacy and generates pleasant microclimates for each apartment.
Client
Benchmark Development SAL
Client Representative: Dr. Bassim Halaby, Benchmark Development SAL
Herzog & de Meuron Project Team
Partners: Jacques Herzog, Pierre de Meuron, Stefan Marbach (Partner in charge)
Project Team: Tobias Winkelmann (Project Director, Associate), Claudia Winkelmann, Ursula Hürzeler (Project Manager).
Alexandria Algard, Claire Clément, Massimo Corradi, Corina Ebeling, Joris Jakob Fach, Luis Gisler, Norman Peter Hack, Elisabeth Hinz, Dara Huang, Julia Jamrozik, Hamit Kaplan (Digital Technologies), Johannes Rudolf Kohnle, Yusun Kwon, Christina Liao, Jaroslav Mach, Carmo Montalvão, Samuel Jonathan Nelson, Dominik Nüssen (Digital Technologies), Kevin Peter, Yann Petter, Daniel Rabin, Susanna Rahm, Kathrin Riemenschnitter, Philip Schmerbeck, Michael Schmidt, Mónica Sedano Peralta, Raha Talebi, Stefan Thanei, Raúl Torres Martín, Mariana Vilela, Shuo Susan Wang, Romy Weber, Antonia Weiss, Léonie Wenz, Thomasine Wolfensberger.
Planning
Project Architect: Herzog & de Meuron; Executive Architect, Electrical Engineering DD/ CD, Mechanical Engineering DD/ CD, Plumbing Engineering DD/ CD, Structural Engineering DD/ CD: Khatib & Alami; Electrical Engineering SD, Mechanical Engineering SD, Plumbing Engineering SD, Structural Engineering SD: Arup London; Landscape Design: Vladimir Djurovic Landscape Architecture; Project Management: Hill International.
Consulting
Facade Engineering: Philippe Petignat Engineering; Fire Protection: Arup London; Lighting: Arup Lighting; Security: Socotec Liban; LEED: Green 4 Good.Contractors
General Contractor: MAN Enterprise; Facade: Alumco Sal; Keller Minimal Windows; Planting: Green Studio.
Photos
Iwan Baan