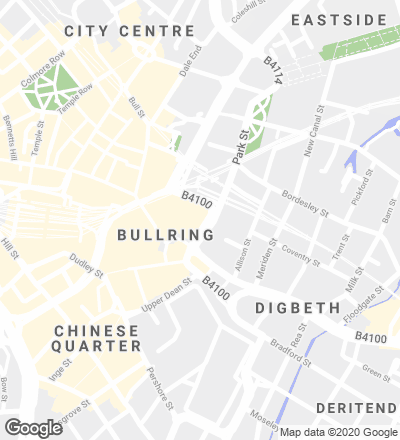 Above all, for the director of the Selfridges department stores, enthusiast of radical architecture, the new building of Birmingham had to be an icon for his emporium and for the British city. The resulting volume, brimming over with mass and form and clad in a futuristic mesh made up of fifteen thousand aluminum discs whose reflection changes with sunlight, forms part of a vast project of urban refurbishment whose key purposes were to increase the amount of retail floorspace and create pedestrian areas. The building's innovative image actually conceals an absolutely conventional plot occupation scheme, from which one single covered courtyard is extracted – an atrium – that brings shafts of natural light inside and also serves to place the main core of escalators, a central part in any department store or public building.
The continuous hermetism of the facade is interrupted only by a strip of glass and metal that acts as a sort of shop window, following the steps of passers-by, and by a series of undulated openings that succeed one another in the two 'corners' that form the building. Right at this point and on the seventh floor, a spectacular glazed footbridge, that links the department store with the neighboring car park building, hovers over the street and constitutes, along with the terraces on ground floor, the main volumetric feature of the complex.
In spite of the apparently complex shapes and the collaboration of the engineering firm Ove Arup as structural consultants, the construction tried to keep itself within the reasonable budgetary restrictions, using traditional technologies to obtain an innovative shape. The steel mesh and the structural composite and concrete slabs are braced with a frame of steel and sprayed concrete, carried out with a technique that is normally used in the construction of tunnels, which has allowed to design non-conventional geometries without incurring excessive costs. The facade, which draws inspiration from the chain-mail dresses of Paco Rabanne and from the pyramidal texture of Gesù Nuovo church in Naples, is formed by discs of polished and anodized aluminum of 660 mm in diameter. The selection of dimensions and materials (after discarding others such as lava stone rock or china disc), has been carried out bearing in mind the desired lighting effect. Even in this sense, the sophisticated proposal is favored by the economy of mass production... [+]
Cliente Client
Selfridges & Co
Arquitectos Architects
Future Systems: Jan Kaplicky, Amanda Levete
Consultores Consultants
Ove Arup (estructura structure); Haden Young (instalaciones services); Faithful + Gould (gestión project management); Boyden (aparejadores quantity surveyor).
Contratista Contractor
Laing O'Rourke
Fotos Photos
R.Bryant/Arcaid; A. Weller/View; R. Davies; P. Durant/Arcblue