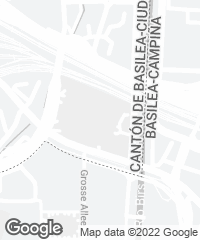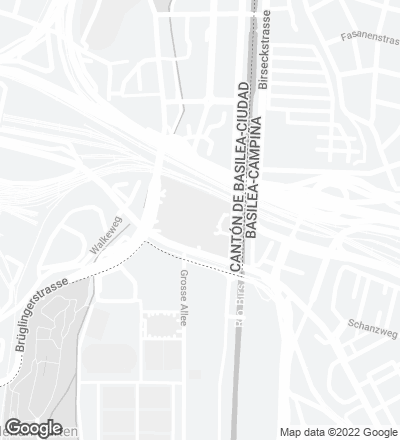 Brimming with an audience devoted to the color of its team, the football stadiums today still have that symbolic character of places of cult that once attracted swarms of pilgrims, but today's tendency to increase their profitability through additional uses often alters the iconic character of these centers. In the stadium of St. Jakob in Basel – the first of a series of mixed promotions that are to go up in Berne, Geneva, St. Gallen and Zurich – the aim was to define a distinctive image that the citizens may unavoidably associate with the sports events beyond the remaining associated activities.
The architects were faced by a given program which included the parking area and a shopping center below the field and a residence for the elderly comprised by 110 tutored apartments located on a nine-story linear block which protects as a shield the main facade of the unit. Taking the British models as the point of reference, the stadium is set out as a great introverted space, that renounces to all contact with its surroundings to focus all its attention on the spectators of the competition. As an open ceiling in the middle, the roof contributes to the definition of this interior with a perforated sheeting which reflects everything that goes on in the field and stands, multiplying the brightness and color of the spectacle. The facade of the linear block towards the field appears pierced by windows that draw the word BASEL with a slightly distorted trace, as a great support signpost for the local team.
But it is the envelope which from the city identifies the stadium as a celebration and meeting point. A continuous enclosure of convex pieces of translucent plastic wraps itself around the facades and the roof, turning the stadium into a volume that shines at night with the pulse of a live and well-irrigated volume. The intense red tone with which the extrados of the upper stand was painted trascends in this way to the exterior through the plastic bubbles when it is illuminated by powerful spotlights, in order to obtain the desired contrast with the green field and the seats of blue plastic which draw the name of the team on the stand. Canopies of the same blue tone establish the chromatic continuity with the elderly's residence block, the other visible piece of the unit where the rounded contour of the plastic domes is replaced by the angular edges of haphazardly perforated concrete panels which act as horizontal parapets of the terraces.
Cliente Client
Marazzi Generalunternehmung
Arquitectos Architects
Jacques Herzog, Pierre de Meuron
Colaboradores Collaborators
C. Binswanger, R. Wickli, S. Marbach, O. Askari, D. Dietz, S. Kleinlein, A. Krestas, L. Kupfer, H. Matter, I. Sollberger, A. Fries, L. Huggenberger, S. Massmann, W. Hardt
Consultores Consultants
Rothpel, Lienhard (estructura structure); Fahrni & Breitenfeld (paisajismo landscape)
Contratista Contractor
Marazzi Generalunternehmung
Fotos Photos
Justo Isasi, Ruedi Walti, Herzog & de Meuron, Peter Ruggle