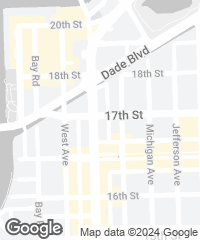 Cliente Client
MBeach1 and Robert Wennett, Miami Beach, USA
Consultores de diseño Design Consultants: Herzog & de Meuron
Socios Partners: Jacques Herzog, Pierre de Meuron, Christine Binswanger (socio responsable partner in charge).
Equipo de proyecto Project team: Jason Frantzen, Mark Loughnan (asociado associate), Nils Sanderson, Charles Stone (asociado associate); Karl Blette, Christopher Haas, Yong Huang, Yuichi Kodai, Paul Martinez, Mehmet Noyan, Caro van der Venne, Savannah Lamal
Planeamiento Planning
Herzog & de Meuron (diseño de arquitectura design architect); Charles H. Benson & Associate Architect (arquitecto en acta architect of record); Optimus Structural Design LLC (estructura structural engineering); Franyie Engineers (instalaciones HVAC and MEP); Raymond Jungles (paisajismo landscape); Kimley Horn and Associates (ingeniería civil civil engineering); Wolff Olins (marca y concepto de señalética branding and signage concept); Tom Graboski Associates Inc. (señalética signage)
Contratista Contractor
G.T. McDonald Enterprises Inc.
Fotos Photos
Iwan Baan; Album / View / Hufton + Crow; Duccio Malagamba; Herzog & de Meuron; Erica Overmeer