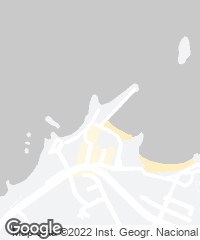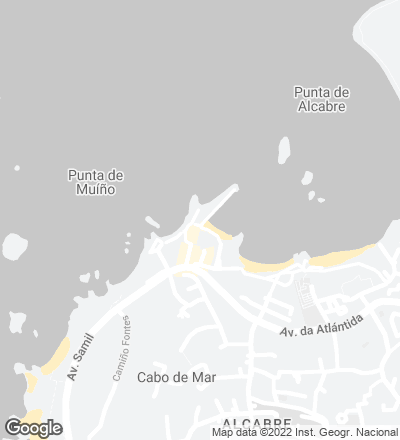 From the coast of the most southern of the Rías Bajas, the city of Vigo renders tribute to the ocean with the Sea Museum. Over the Punta de Muiño – which marks the point where the harbor area ends and the beaches begin –, the museum mediates between earth and sea with a complex of gardens and buildings, courtyards, squares, promenades and docks orchestrated in a studied spatial sequence. Natural landscape and at the same time built artifice, the exhibition unit occupies a privileged area of the coast, taking over the horizon through the openings which pierce its enclosure.
Lying between the road that goes from the city to the coastline, the museum is an addition of open-air spaces and premises built from the remains of an old canning factory. Divided into two groups of sheds and a linking catwalk, the building goes up as a large viewpoint overlooking the sea landscape.
The volume closer to the tree-lined access – next to the parking area – keeps the thick stone walls of the old sheds, and it houses the entrance, the assembly hall and a room for permanent exhibitions that marks the structure of juxtaposed longitudinal bays common to the old factory building prototypes. This spatial configuration has also been adopted in the construction of the new volume built next to the pier, although in this case the loadbearing walls have been replaced by rows of pillars that blend the series of sheds in a spatial continuum.
With the restaurant on one of its ends, the new volume is cut out on plan to adapt to the geometry of the coast, concealing the sequence of facades behind a wall that protects the garden of the restaurant from the harsh weather conditions. Presiding the square that organizes the intersection of the older building with the new one – that opens onto Mourisca beach –, a cube of small dimensions houses a bar which recalls the sailor taverns.
The itinerary proposed between land and shore is rounded off with the pier that moves inward to the sea and leads to the aquarium pavilion and the lighthouse built specifically for the museum, allowing visitors to contemplate the contour of the city of Vigo and its close relationship with the port and the sea.
To underscore the spatial structure of the juxtaposed sheds, the top is formed by a series of double pitch roofs supported by a structure of open-web trusses. The skylights that pierce the ridges extend toward the interior the sensation of being outside, in contact with the sun and sea.
The remains of an old canning factory incorporated to the museum inspire its new halls, organized as a sequence of sheds and executed with an industrial language of metal trusses and roofs.
Cliente Client
Consorcio de la Zona Franca de Vigo
Arquitectos Architects
Aldo Rossi, César Portela
Colaboradores Collaborators
Arturo Conde, Rodrigo Portanet (dirección de obra site supervision); José Antonio Suárez, Alberto Loredo (aparejadores quantity surveyors)
Consultores Consultants
Antonio Reboreda (estructura structure); Luis Durán, Carmelo Freire (instalaciones mechanical engineering)
Contratista Contractor
Necso, Entrecanales, Cubiertas; Cometal Laro (estructura metálica steel structure)
Fotos Photos
Hisao Suzuki, Paisajes españoles