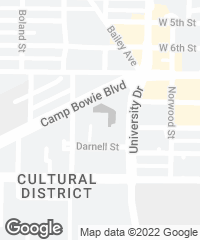 The proposal was selected in an international design competition held in 1997. The Modern Art Museum of Fort Worth is part of a cultural complex located in an urban park on the outskirts of the city, and just a few meters from a masterpiece of modern architecture: Louis Kahn's Kimbell Art Museum.
Because of the nature of the context, harsh and severe, the main strategy of the project consisted in creating an 'art forest' where there is no distinction between interior and exterior. With this objective in mind, the project sets out to 'renaturalize' the environment, building a large pond and planting trees to block traffic noise. This led to a composition of five rectangular solids, arranged parallel to one another. The two longer ones contain the service areas while the other three house the exhibition spaces. Each is a bare concrete box enclosed with glass. The space created between the glass and concrete shells is an outdoor as well as indoor space, similar to a Japanese engawa (veranda). By superposing the layers it is possible to protect the interior, reducing the direct influence of the harsh exterior climate on the concrete volumes harboring the artworks...[+][+]
Arquitecto Architect
Tadao Ando
Superficie Floor area
9.240 m²
Fotos Photos
Mitsuo Matsuoka.