Our Lady of Victoria Monastery in Kijonjo
Localworks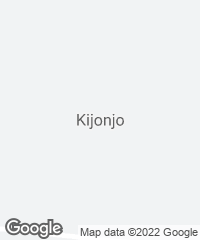 A monastic complex located on the shore of Lake Victoria gives shelter to a community of Cistercian Trappist monks that was forced to leave Kenya on account of political unrest in the country.
The complex – including a church, a novitiate, and a guesthouse – addresses the local context and complies with the building tradition of an order characterized by austerity and strict observance of contemplative life.
Protected under a large ventilated roof, the church is a long volume with a barrel vault that intersperses bands of fired bricks with coffee husks and embedded pieces of glass that let daylight into the worship space.
Obra Work
Monasterio de Nuestra Señora de la Victoria, Kijonjo (Uganda) 
Our Lady of Victoria Monastery, Kijonjo (Uganda).
Arquitectos Architects
Localworks.
Contratista Contractor
Cementers; Unique Clay Works (ladrillos bricks).
Superficie Area
2.000 m².
Fotos Photos
Will Boase.