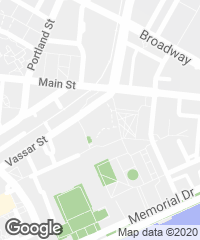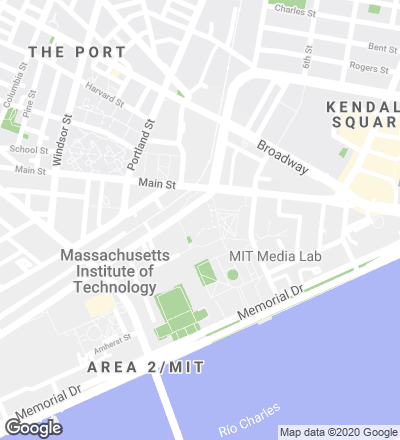 En 1997, el empresario Ray Stata, antiguo alumno del Massachusetts Institute of Technology, anunció una importante donación a la institución, a la que se sumaron más tarde las de otros importantes mecenas, como Bill Gates y Alexander Dreyfoos. Se iniciaba así un largo proceso para construir el instituto Stata Center, un centro académico que aglutina varios departamentos, aulas, laboratorios y oficinas, y que se erige en el mismo lugar en el que se asentaba el Edificio 20, famoso por el papel esencial que desempeñó en el desarrollo del radar durante la Segunda Guerra Mundial.
Con 40.000 metros cuadrados de superficie, el edificio ensaya una tipología que hibrida la de la torre y la del almacén, configurando un extenso zócalo desde el que se elevan dos alas-torre, el ala Gates y el ala Dreyfoos. En su ascensión, se retuercen y fragmentan, rompen el gran volumen, y se traducen en una sucesión de plantas descoyuntadas.
En el interior, las zonas educativas y públicas vuelcan al sur y se distribuyen en las plantas baja y primera, por debajo de una terraza ajardinada, y enhebradas por la llamada 'calle estudiantil'. Con esta calle interior se busca dar continuidad al 'corredor infinito', que vertebra el campus uniendo varios edificios para proteger del riguroso clima de Massachusetts. A lo largo de la calle se distribuyen el salón de actos, varias aulas de distinto tamaño, un café, una guardería, así como zonas reservadas para el uso de los estudiantes.
Laboratorios y oficinas se sitúan en plantas de uso más restringido, elevándose sobre la terraza, y dislocándose para generar diferentes ámbitos donde distribuir los diversos departamentos. Así, el programa científico se divide en las dos alas-torre, que comparten un amplio espacio, pensado para proporcionar la flexibilidad necesaria en el desarrollo de proyectos de investigación de gran envergadura.
En el lado sur se produce la articulación de los volúmenes en cascada, creando en su caída dos terrazas de carácter distinto, la inferior ajardinada y abierta al público y la superior reservada para los departamentos y sus salas de reunión. Los distintos elementos de la composición se sustentan en una estructura de hormigón in situ y acero, y a su baile se une el variado tratamiento de los cerramientos para crear una obra de calidades expresionistas.
Las alas-torre tienen una volumetría simple de ladrillo que contrasta con la mayor complejidad de los elementos colocados entre ellas: almohadillados o facetados y de revestimiento metálico. En todo el conjunto, sin embargo, se mantiene un mismo tamaño de hueco, lo que confiere al Stata Center una cierta unidad. Para iluminar los interiores se diseñó un amplio catálogo de lucernarios, adaptados a esta geometría compleja... [+]
Obra
Ray and Maria Stata Center for Computer, Information and Intelligence Science, MIT, Cambridge.
Cliente
Massachusetts Institute of Technology.
Arquitecto
Gehry Partners, LLP.
Colaboradores
Jim Glymph, Craig Webb, Marc Salette, Rachel Allen, Larry Tighe, David Rodríguez.
Consultores
John A. Martin(estructuras); Olin Partnership(paisajismo); Robert Chaves (electricidad).
Contratista
Beacon-Skanska.
Fotos
Roland Halbe.