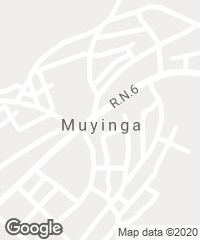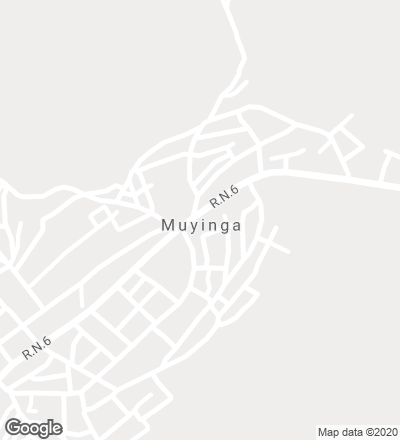 The aim of the project seemed simple enough: to give the Burundian city of Muyinga, with its population of over 100,000, its first library. The project began with field work that involved analyzing local materials and techniques as well as the region's most common and most adaptable building types. The information collected defined the basic scheme of the design. Drawing inspiration from the traditional houses of Burundi, the building is formed by two wings: the first one serves as a semi-outdoor shaded porch and is a place for social interaction; the second one opens on to views of the landscape and nearby milles collines, and contains the actual library. Connected to one another, these two parts of the complex join in a facade with doors that open and close as needed and as required by the weather, and have an important representational function: to let the community know when the library can be visited.
The constructive solution adopted was determined by the decision to use blocks of rammed earth in the loadbearing walls, and local ceramic for the roofs. The combination led to a robust structure formed by buttresses placed at equal intervals of 1.30 meters, in between which, as filling, is a wall shaded from the sun by a protruding eave overhead, its upper part perforated in order to stimulate cross ventilation inside.
Obra Work
Biblioteca Library for the community of Muyinga (Burundi).
Cliente Client
OBEDIM.
Arquitectos Architects
BC architects.
Colaboradores Collaborators
BC studies (consultoría local local material consultancy); BC studies, OBEDIM Muyinga (comunidad community); Satimo, Saint-Lucas Architecture University, Sarolta Hüttl, Sebastiaan de Beir, Hanne Eckelmans.
Fotos Photos
BC architects and studies, Olmo Peeters.