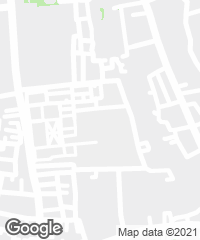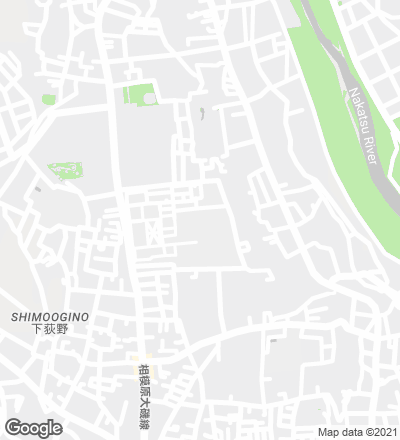 El campus del Kanagawa Institute of Technology (KAIT) en Atsugi, a 30 kilómetros al oeste de Tokio, cuenta con un nuevo espacio para que los estudiantes desarrollen sus propios trabajos creativos y de investigación fuera de los programas académicos. Con el fin de que el uso del edificio se prolongase a lo largo de toda la jornada, el KAIT propuso que albergase también actividades abiertas al público, por ejemplo, a los niños de la zona. Con sus 1.930 metros cuadrados, el edificio de talleres es de escala modesta, y sin embargo constituye el centro del campus, cuyos edificios, construidos en los años sesenta, están siendo reemplazados progresivamente. Cuando finalice esta ambiciosa renovación, el pabellón será visible desde la entrada principal, por donde más de 5.000 estudiantes pasan a diario.
La planta en forma de paralelogramo de­safía la rígida trama ortogonal de las calles del campus, adaptándose suavemente a los caminos trazados a su alrededor. El volumen se abre por sus cuatro frentes; la entrada principal señalada por una ligera marquesina metálica, en el lado más cercano al acceso del campus. Con aspecto de pabellón —una sola planta, cubierta plana—, el edificio de talleres es una construcción etérea rodeada de vidrio transparente, en cuyo interior 305 esbeltas columnas metálicas lacadas en blanco y dispuestas de modo aparentemente aleatorio crean espacios diversos, con diferentes características funcionales. Bandas de lucernarios recortadas en la cubierta permiten la entrada de luz natural , directa o reflejada, en el interior continuo; la luz cenital enfatiza la sensación de encontrarse en la espesura de un singular bosque poblado por árboles sin copa. En ese bosque se abren hasta catorce 'claros' de dimensiones variables: la entrada (con un mostrador circular), las distintas áreas (taller de cerámica, carpintería, taller de fundición, de diseño por ordenador, y similares), así como cuatro espacios multifuncionales, una pequeña tienda de material y un ámbito para el personal.
En lugar de recurrir a los elementos convencionales (estructura, paredes, recorridos), para modular el espacio se utilizaron las propias columnas y objetos exentos como el mobiliario —en madera natural o metal blanco—, las unidades de climatización o las plantas en macetas, como parte del diseño.
Al inicio del proyecto se intentó organizar el espacio a partir de una trama estructural de cuatro metros de lado, que resultó excesivamente rígida. Los pilares se mantuvieron, modificando sus posiciones, dimensiones y orientación para definir los 'claros'. El proceso duró tres años, requiriendo hasta mil maquetas de trabajo a diferentes escalas e innumerables dibujos a mano, así como una aplicación de CAD desarrollada específicamente para el proyecto que permitía comprobar cómo afectaban los cambios en un pilar a todo el conjunto. El sistema estructural se compone de tres elementos metálicos: una cubierta bidireccional, 42 pilares trabajando a compresión y 263 pilares postensados que soportan las cargas horizontales. Ambos tipos de pilares se empotran en el suelo; los que trabajan a compresión se sueldan a la cubierta, los que lo hacen a tracción 'cuelgan' de ella. Las dimensiones de los pilares van de 16 por 145 mm a 63 por 90 mm. La fachada, de 10 mm de espesor, se refuerza con costillas verticales también de vidrio... [+]
Obra
Talleres del Kanagawa Institute of Technology en Atsuki, Japón.
Cliente
Kanagawa Institute of Technology (KAIT).
Arquitecto
Junya Ishigami.
Colaboradores
Motosuke Mandai.
Consultores
Yasutaka Konishi (estructura); Tomonaga Tokuyama (programación CAD); Izumi Okayasu (iluminación); Asahi (muro cortina); Lonseal (cubierta); Kansai (pinturas); ITL (iluminación ambiental); Kodama Tec (mobiliario).
Contratista
Kajima.
Fotos
Iwan Baan.