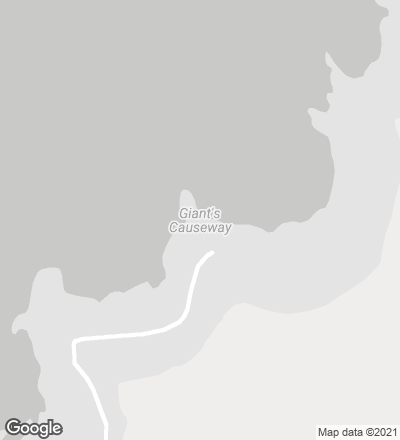 The building is situated very close to the Giant's Causeway. This is one of Northern Ireland's most exceptional enclaves, formed by the erosion of a volcano crater in the course of thousands of years. Numerous flows of lava solidified and took the form of 40,000 basalt columns with hexagonal sections. In order not to interfere with this extraordinary landscape, the new complex has been molded in two enormous folds. One of them gives rise to the entrance zone and reveals the building's exterior, while the other one hides the architecture to mimic the surrounding scenery. Between both folds, a ramp connects the visitor center to the path that ultimately leads to the Causeway. Such a geometry makes it possible to stretch the green mantle of the area all the way up to the roof of the building, but leaves a triangle of facade half-buried. It is clad with a lattice of huge basalt buttresses that geometrically and materially evoke the physical characteristics and the geological history of the place.
Practically invisible from the outside, the building presents an interior fragmented in several platforms which are linked together in an architectural promenade. Finishes in rough concrete predominate here. The peculiar atmosphere, rather dark, is due to the sensorial effects produced by the light filtering in through the stone lattice.
Obra Work
Centro de visitantes de la Calzada de los Gigantes Giant's Causeway Visitor Center, Northern Ireland (UK).
Cliente Client
National Trust.
Arquitectos Architects
Heneghan Peng Architects / Shih-Fu Peng, Róisín Heneghan.
Colaboradores Collaborators
J. Loughnane (responsable projecto project architect); C. Hillyard, A. Lowery, M. Piethan, M. Arcynska, J. Taravillo, C. Hillyard, K. Klaus, C. Murray, P. Moneley, C. Opdebeeck, H. Del Río.
Fotos Photos
Marie-Louise Halpenny, Hufton + Crow.