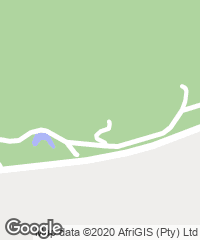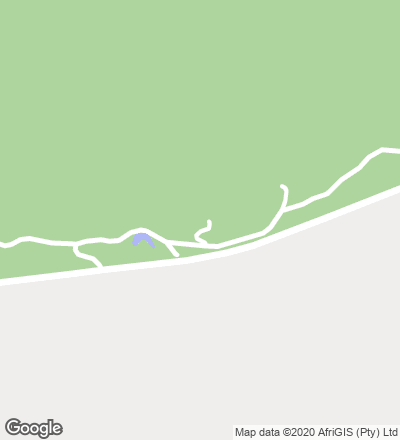 El Centro de interpretación del Parque Nacional de Mapungubwe, en la confluencia de los ríos Limpopo y Shashe, cerca de la frontera entre Sudáfrica, Botswana y Zimbabwe, se sitúa junto a un sitio arqueológico que se remonta a la Edad de Hierro; un sitio Patrimonio de la Humanidad —en la categoría de paisaje cultural—, descubierto hacia 1933 y cuya excavación sacó a la luz restos arqueológicos de una antigua y floreciente civilización que vivía del comercio. Además, el lugar cuenta con una extraordinaria fauna y vegetación.
El centro cultural debía servir para dar a conocer la historia y el paisaje locales, y se muestra como una arquitectura en profunda conexión con el territorio africano, la cultura y las prácticas constructivas de la etnia ndebele, que el arquitecto había estudiado en la Universidad de Johannesburgo. En un homenaje al lugar, el paisaje ha servido a la vez de inspiración plástica y de recurso del que obtener prácticamente todos los materiales con los que se ha construido el centro.
El edificio queda visualmente contenido por dos túmulos huecos que evocan las señales que marcan los caminos en las culturas sudafricanas, y se organiza como un recorrido en varios niveles que atraviesan construcciones diferentes, conectadas por pasarelas sobreelevadas, muros en seco y escalinatas circundadas por la vegetación. Para la construcción de las bóvedas que cubren las estancias se han utilizando cimbras de madera con formas curvas alargadas, cuyos cantos exhiben la delgadez de las cáscaras. El interior de las mismas es de ladrillos de tierra estabilizada, construidas in situ por mano de obra local desempleada que ha recibido formación específica, como parte de los objetivos sociales del proyecto. El exterior de las bóvedas se cubre con piedras extraídas de los alrededores, dando como resultado un paisaje integrado cromáticamente en su entorno, apareciendo como un vestigio antiguo que emerge de las estratificaciones del terreno.
El programa del centro, que ofrece lugares donde se transmite oralmente la historia del lugar, además de las salas de exposición de los valiosos hallazgos arqueológicos, va más allá de la narración y recreación de un pasado lejano, y pretende despertar en los visitantes la conciencia sobre la vulnerabilidad del hábitat natural y social de la zona.
En Centro de interpretación Mapungubwe fue galardonado en 2009 con el premio World Building of the Year en el World Architecture Festival celebrado en Barcelona.
Obra
Centro de interpretación del Parque Nacional y Paisaje Cultural de Mapungubwe, Limpopo (Sudáfrica).
Cliente
South African National Parks.
Arquitecto
Peter Rich.
Colaboradores
Lineo Leratholi (programación social), Desrae Dunn, Abdullah Abass (documentación contractual), Anne Fitchett (investigación de materiales), Heinrich Kammeyer, Franz Prinsloo.
Consultores
J. Ochsendorf / MIT, M. Ramage/Cambridge University, J. Bellamy/Cambridge University, Henry Fagan y Mark Mallin/Henry Fagan & Partners (bóvedas).
Contratista
Ousnqa Builders
Fotos
Iwan Baan; Robert Rich.