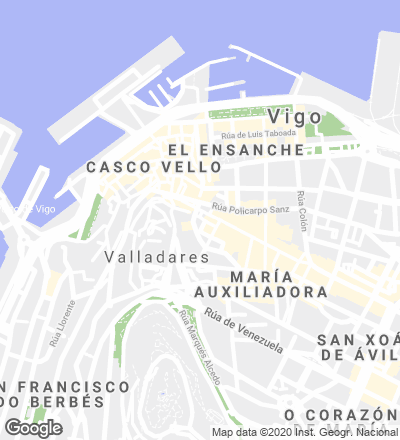 The project presented to the competition held in 2005 foresaw the construction of a space able to undergo changes depending on its use, a space adaptable to different activities and needs. Once completed, the building has proven a flexibility that permits its adaptation to the needs of the different management teams, and that has maintained, in spite of the budgetary restrictions, the essential values of the initial project, which stemmed from four 'spheres of freedom': an ample piece, a place in which to settle, an ethical component and an evolutionary program.

The circulation system that unfolds between the two layers of the facade permits an independent performance of the building's parts, and their connection when needed. The internal organization also addresses those flexibility criteria: the reduced program of the Institute remains distributed in a continuous manner in section, leaving a series of spaces that, linked directly with the external circulation, can be used independently, and also housing between the two layers the collective spaces for interaction and rest.

The thermal performance of the building, based on the idea of creation of a 'microclimatic envelope', which houses the internal program blocks, generates in the protected landscape between the two skins a semipublic space with exceptional climate conditions. The union of the energy-climate sustainability criterion with the functional one through primary and independent circulation, as much of people as of air flow, through the variable space between the two layers of the enclosure, permits fragmenting the building internally, and opening it to a chamber that nuances the relationship of the interior spaces with the exterior ones.
The facade's transparency makes the building part of the civic activities taking place in the square, increasing their social dimension in a previously decaying context. The project tries to revitalize the square, proposing a building that generates a space that can be easily accessed from the different levels of the street to which it flows out onto and that, at the same time, makes the building's activity colonize and expand its presence over the square, in an environment of motley buildings, from different periods, cultural stages and building techniques. As if nature broke ground in search of its place, the vegetation of the square – made up of species that change with the seasons – is planted in an apparently haphazard way in circular voids of the pavement.
Cliente Client
COAG
Arquitectos Architects
Jesús Irisarri, Guadalupe Piñera
Colaboradores Collaborators
Guadalupe Piñera, Jesus Irisarri (dirección de obra site supervision); Sancho Páramo (aparejador quantity surveyor); Carlos de la Torre (jefe de proyecto project manager); Xiana Alonso (coordinación de seguridad safety coordination)
Consultores Consultants
Mecanismo, S.L. (estructuras structures), Grupo JG Ingenieros (instalaciones mechanical engineering); Exinor, S.L. Lidia Fernández, Javier Couto, Fátima Iglesias, Sandra Formigo, Juan Navarro, Tiago Vasconçelos (instalaciones proyecto project mechanical engineering); Sempre verde, S.L. (paisajismo medioambeintal environmental landscape); Technal (carpinterías de aluminio aluminum frames)
Contratista Contractor
Construcciones Varela Villamor, S.L.
Fotos Photos
Manuel G. Vicente