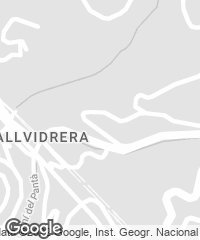 The Solar Greenhouse for self-sufficient farming is located in the Serra de Collserola Natural Park, outside Barcelona. A few meters away is the Valldaura Labs campus of the Institute for Advanced Architecture of Catalonia (IAAC), which engages in research and education revolving around the self-sufficient habitat. Hence this particular project, which is also thought out to be adaptable to urban environments.
The greenhouse rises two floors (germination and harvest), held up by a pinewood frame and protected by a diamond-shaped roof and solar panels. It was designed by means of parametric techniques and executed by a team of students and researchers in the IAAC's Master in Advanced Ecological Buildings and Biocities (MAEBB) program, with the guidance of a group including the architects and master program directors Daniel Ibáñez and Vicente Guallart, the farming systems specialist Miguel Urrestarazu, the energy expert Oscar Aceves, the water expert Jochen Scheerer, and the architects Elena Orte and Guillermo Sevillano, among others.
From construction to final use, the project pursued the km0 philosophy: the water, the substratum, and the building materials are all obtained in the vicinity, and the harvests go directly into consumption, doing away with distribution chains.