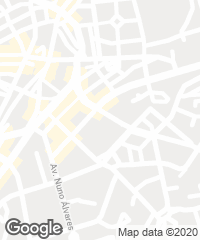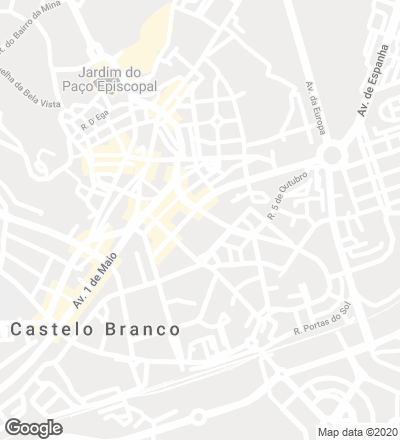 Hovering over the Largo da Devesa square, the new cultural center of Castelo Branco is a deformed and faceted polyhedron which, besides containing a large exhibition hall and an auditorium, acts as a roof over the skating rink at its feet. Both the building and the square are the result of the renovation that was carried out to revitalize the historical quarter of the Portuguese city and reestablish order in its vehicular traffic. While the square, executed in a first phase of the operation, takes on some soft forms accommodating a pool of water in the middle (water, both fluid and frozen, is the metaphorical inspiration for the entire intervention), the new building – sustained by two brutalist buttresses of reinforced concrete – is characterized by its faceted geometry, the visual impact of which is accentuated by the contrast between the materials that clad its many sides: concrete, zinc, and wood.
The square itself, through some folds, gives shape to the main entrance to the building, which leads to the foyer and the administrative area, both situated in an underground level over which the skating rink is opened in the winter. The concrete buttresses double as vertical circulation cores, connecting the level of the square to the higher floors where the exhibition hall and the auditorium are, and opening on to views over Castelo Branco, including the castle that gives the city its name.
Obra Work 
Centro Cultural y Plaza Largo da Devesa en Castelo Branco Cultural Center and Largo da Devesa Square in Castelo Branco, Portugal.
Cliente Client 
Cámara de Castelo Branco/ Proyecto Polis.
Arquitecto Architect 
Josep Lluís Mateo.
Colaboradores Collaborators 
Carlos Reis Figueiredo (diseño design architect).
Fotos Photos 
Adrià Goula.