Aldapeta María School in San Sebastián
IDOM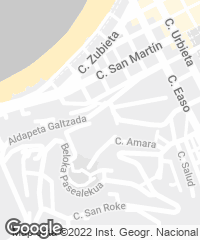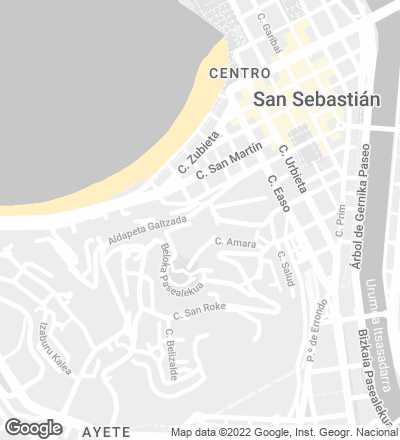 In the Basque city of San Sebastián, on Aldapeta Galtzada, stands this new-build educational center run by Marianists, high on a promontory called Alto de Aiete that looks over rooftops and out north towards the Concha Bay. Directed by Antonio Lorén and Olatz Maestre, the IDOM project totally replaces the school founded late in the 19th century, which was demolished in order to implant a new pedagogical model in a built area of 18,000 square meters while continuing to address the needs of the institution at all levels: primary, compulsory secondary, and pre-university.
The plot's very pronounced slope warranted organizing the building in several platforms and different entrance levels. This formed a concrete plinth that goes from the basement, which gives access to the parking and other auxiliary spaces, to the first floor, the cover of which serves as a schoolyard featuring open-air sport courts.
Above the plinth, above the first floor, the playground appears amid four volumes with louvers of perforated aluminum for cladding. They harbor classrooms, a buffet service or cafeteria, a library, and a church, respectively.