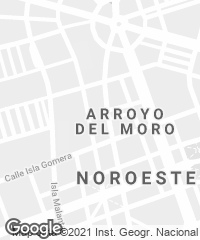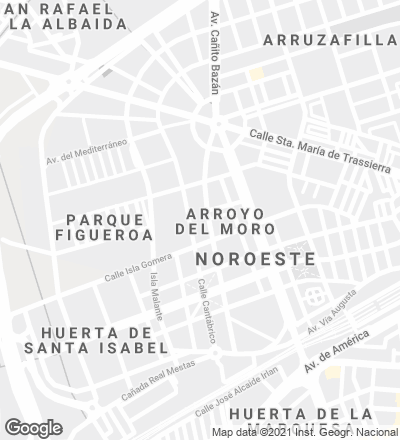 Seeing the need to modernize the city courts, the regional government of Andalusia called a competition for the construction of the new City of Justice of Córdoba. On a plot of 12,000 square meters, in a new urban area, the project would give the neighborhood a landmark building with a distinctive identity, in dialogue with the residential blocks of the surroundings, and whose image would naturally reconcile the contemporary architecture with Córdoba's tradition.
Evoking the profile of the mountains of Sierra Morena, the project proposes a new plaza extending Huerta del Sordillo Park, from which one sees the typical urban block the facades and geometry of which give the new neighborhood a civic quality, massing the built volume to provide a large open space that becomes the main entrance to the complex.
The new building is a microcity, and its urban integration strategy is based on fragmentation to adapt to the morphology of the context, resembling a spontaneous growth process that conceals the rules of its spatial structure. Based on this idea, fractures designed like patios are introduced in the building mass. Just like the afniyah of Muslim cities, they bring daylight and air into the central zones of the building. In this way, the massiveness of the new urban block is fragmented by those 'cuts' in the volume, deliberately stressed by the material quality of the facades.

The enclosure of prefabricated GRC panels provides a stone-like appearance, and at the same time limits solar radiation with small windows whose geometry is inspired by the city's Islamic features.

Larger voids are opened in the courtyards, protected by a golden metal lattice that filters light. The evocation of Córdoba's traditions is emphasized with walkable and plant-filled courtyards that articulate the interior spaces, generating a proposal of sustainable urban typology, which offers shade and some fresh air when temperatures are high. The slender courtyards become narrower as they rise, creating a comfortable climate.
The orderly organization of the interior spaces contrasts with the irregular exterior volume. The layout seeks optimizing resources and spaces, organizing the work areas around the courtyards. On the first two floors a large central corridor gives access to the courtrooms and public areas, while the upper floors and underground levels are reserved for more private programs.

Cliente Client
U.T.E. Ciudad de la Justicia de Córdoba, S.A. (Corsán Corviam, Copcisa, Ahorro Corporación)
Arquitectos Architects
Mecanoo Architecten, Ayesa Ingeniería y Arquitectura S.A.U.
Dirección de obra Project management
Carmen Rodríguez Manzanares, Miguel A. Pontijas Calderón, Daniel Herrera Calle (Ayesa Ingeniería y Arquitectura S.A.U.)
Colaboradores Collaborators
Francine Houben, Nuno Fontarra, Joan Alomar, Yuri Sigmond (Mecanoo)
Javier Amián Sanchez, Rosa Luque Alcántara, Luz Río Salido, Antonio Jesús Romera Jiménez (Ayesa)
Dirección de ejecución Site management
Francisco Javier García Baeza, Pablo Ramírez de Verger Ruano, Sandra Bernal Cabeza (Ayesa Ingeniería y Arquitectura S.A.U.)
Consultores Consultants
Ayesa Ingeniería y Arquitectura S.A.U. (estructura e instalaciones structure, mechanical engineering)
Contratista Contractor
U.T.E. Complejo Judicial Ciudad de Córdoba (Corsán Corviam, Copcisa, Ahorro Corporación)
Superficie construida Floor area
50.894 m²
Presupuesto Budget
65.700.000 €
Fotos Photos
Fernando Alda