Center of Contemporary Art, Santiago de Compostela
Álvaro Siza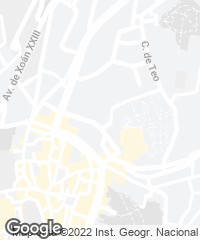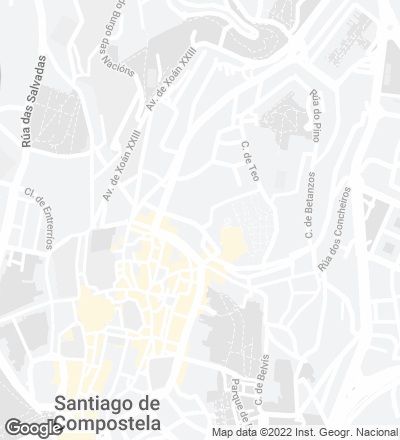 The second project realization of the Portuguese master in Spain is also one of his most successful works of the nineties. Although his fragmented architecture has not always provided the most appropriate setting for the display of contemporary art, the dialogue between this museum and the historic city is exemplary. The triangular site and its orientation suggest the construction of two L-shaped bodies. These forms are articulated to create both an interior patio and also the entrance vestibule facing the portal of the convent of Santo Domingo de Bonaval. The volume and granite cladding of the building convert it into an intermediary element among the different scales coexisting on the site. Inside, the skylights in the permanent collection rooms, half-hidden by horizontal slabs, make a soft light slip along the walls.
For the exterior surfaces the architect decided on a sheet of granite that would shift in color to allow a clear reading of the different volumes comprising the building.
Two three-story volumes with L-shaped floor plans that penetrate each other at the southern end determine the building's structure. The program is distributed between these volumes and the triangular courtyard that connects them. 
A new public area has been provided between the church and convent protals. The building's volume mediates between the diverse scales of the surrounding buildings. 
The sections show the complex interrelation between the spaces. The galleries at the top are illuminated by skylights, partly concealed by concrete slabs. 
The main staircase is inserted into the central spine that serves to organize the circulations and provides access to the exhibition galleries and ancillary premises. 
The terse finishing of the interior surfaces and the treatment given to the lighting contribute to the sculptoric quality of the space. Up, the encounter between the two columes at third-floor level-
Cliente Client
Xunta de Galicia.
Arquitecto Architect
Alvaro Siza.
Colaboradores Collaborators
Joan Falgueras, Joáo Sabugueiro, Yves Stump, Jane Considine, Tiago Faria, Anton Graf, Elisário Miranda, Mona Trautman.
Contratista Contractor
San José.
Fotos Photos
Javier Azurmendi.