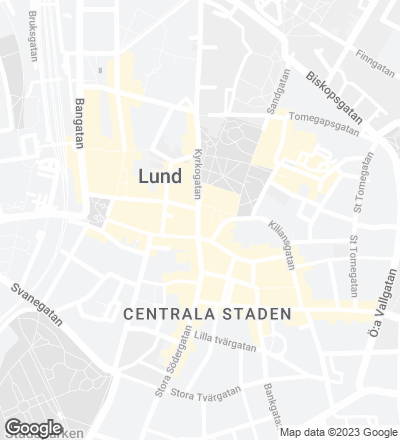 The Cathedral Forum of Lund is situated at the center of the Swedish city, right beside the monument it gets its name from. The project consisted of a double operation: on one hand, refurbishing two historic buildings; on the other, enlarging a newer construction in such a way that it would seem naturally integrated into the urban scheme, adapting to it in both scale and geometry.
The exterior of the building is characterized by the unique volumes of a roof whose folds on one side continue the urban profile of the adjoining buildings, and on the other side delimit new public spaces, prominent among which is the access area. Completely clad in brass, the roof presents a rich and varied texture that changes in appearance with the shifting light and atmospheric conditions, becoming a gamut of tones going from bright golden to coppers and mattes.
Inside, the building is organized around an atrium and a courtyard which are reached from a large foyer that functions as a multipurpose hall. Set underground, the atmosphere is the result of an aesthetic interplay of light coming in from the courtyard and the telluric walls of rough concrete hardened in formworks made of wooden boards. The most remarkable among the indoor spaces is the auditorium, a single volume that shows itself to the exterior with a large skylight facing the cathedral tower.
Obra Work
Fórum de la catedral de Lund Cathedral Forum in Lund, Sweden.
Cliente Client
Domkyrkradet i Lund.
Arquitectos Architects
Carmen Izquierdo.
Colaboradores Collaborators
A. Hermansson, E. Törnkvist, I. Gonzaga, M. Belfrage.
Consultores Consultants
A. Hiller (project manager); Ateljé Landskap (paisajismo landscaping); Lars G. Gustafson (project leader); Jan Lövgren (estructuras structural engineering); Patrik Holmquist (instalaciones mechanical engineering); Ronny Sjöholm (electricidad electrical engineering); Anna Swanberg, Maria Carlsson (acústica acoustics);
Fotos Photos
Åke E:son Lindman.