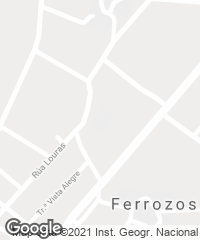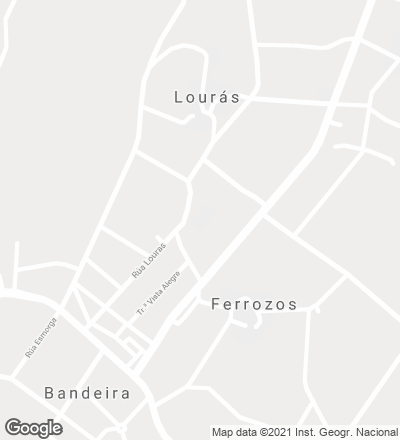 The football stadium of A Gandareira sits at the edge of the urban center of Villa de Bandeira, in the municipality of Silleda, facing the rural landscape. Serving a local sports club and its school, the facility is designed to take in usual traffic, on a normal match day, of some 120 players.
As yet another piece of the landscape, the elongated prism is inserted in the topography against a slope that ascends longitudinally in the direction of the playing field. This position strategy lets the gentle rise of the natural level of the terrain lead spectators to the upper part of the stands, where the bar and restrooms are located, a place with privileged views and control of the field stretching at their feet.
At its rear, a large latticework filters light coming in through the skylight into the dressing rooms. Its simple floor plan is based on the addition, two by two, of the dressing room and shower modules, which allows placing two, three, or four independent pieces to serve different teams simultaneously. Two referee dressing rooms, two large storage rooms, and a boiler room complete an elemental space that, with constant cross ventilation and filtered top light, recalls a thermal bath rather than bathrooms. Their distribution generates a rhythm that shows the language of the structure, marking the position of the concrete ribs, the base for the architraved system of the roof.
Thought out massively, as a firm defense of Galicia's adverse weather, the roof is a system of balance and counterweight, somewhat like a house of cards with its large concrete prefabricated elements. Each piece, of 13 meters, serves as support for the next, which in turn counterweighs it. Its assembly is like a 'mechanical ballet' of prefabs. The resistance and the weight of this material are the invariant of this work, for which it has been selected for its durability and low cost, as well as for its capacity to stand the test of time and continuous use.
This is a very carnal architecture, without details, which resolves the whole complex with prefabricated elements for daily use in the area: the closures carried out with tie-beams and agricultural prefabs, the large beams and lattice used on pavements and walls seek a common and straightforward answer. A piece of high inertia, whose construction logic feeds the inner life of this architecture that at all times tries to organize and enhance its site.
Cliente Client
Concello de Silleda
Arquitectos Architects
Abraham Castro Neira, Carlos Alberto Pita Abad
Colaboradores Collaborators
Carlos Pita Arquitectos: Jose Carlos Iglesias Fernández, Xoán Manuel Pérez Lorenzo (arquitectos architects); Mónica Balado (arquitecto técnico quantity surveyor); Francisco Carballo (estructuras structures); Daniel Hermosilla - Grupo Rodiñas
Contratista Contractor
Concello de Silleda
Superficie construida Floor area
2.370m² (8.415m² con terreno de juego including playing field)
Presupuesto Budget
89.264€ ; 248€/m²
Fotos Photos
Juan Rodríguez