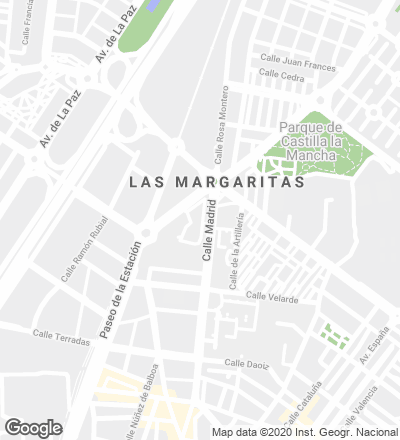 To maximize flexibility in the interior spaces, the structure of this university building conceived upon sustainable strategies – it will be the first educational facility to obtain LEED certification – is pushed to the facade. Arranged at intervals of 2.2 meters, the concrete pillars form frames that support post-stressed horizontal slabs 11 meters long. But these pillars are hidden behind the envelope, a surface made of modularly repeated pieces that results from the composition of two orders: on one hand the series of continuous bands of prefabricated decontaminant concrete that are placed at the same level as the slabs; and on the other hand the ventilated ceramic facade whose color tone blends in with the facades of unfaced brick characterizing the surrounding constructions. With an area of 6,800 square meters, the ventilated facade is formed by extruded pieces of terracotta, specially prepared for the project, whose flutes make for a vibrant texture under the sun.

Obra Work
Edificio 18 del Campus de Getafe Building 18, Getafe Campus in Madrid (Spain).
Programa Program
Biblioteca y ampliación del aulario de la Facultad de Humanidades, Periodismo, Comunicación y Documentación Library and Extension of the Faculty of Humanities, Journalism, Communication and Documentation.
Superficie construida Floor area
21.153 m².
Presupuesto Budget
14.729.342 euros (857 euros/ m²).
Cliente Client
Universidad Carlos III de Madrid.
Arquitectos Architects
Estudio Beldarrain / Juan Beldarrain.
Colaboradores Collaborators
Marta Badiola, Itziar Combarros, Nestor Asurmendi.
Gestión de proyecto Project management
Mace Management Services.
Consultor de estructuras Structures consultant
Arquing, Valladares Ingeniería.
Consultor de instalaciones MEP consultant
R.Úrculo.
Equipamiento Equipment
Grupo Eun, www.eun.es
Consultor certificado LEED LEED consultant
Indra, Vega.
Fotos Photos
Francisco Berreteaga.