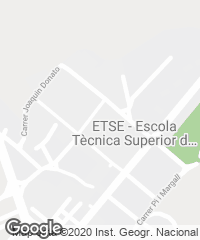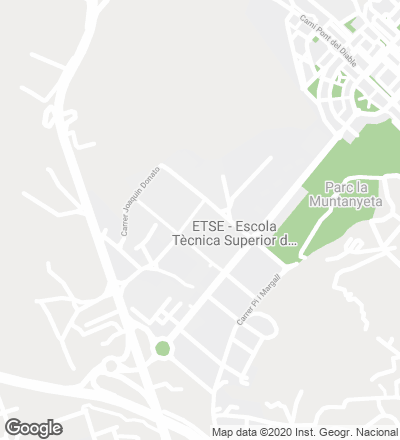 Inthe north of the city of Tarragona, the campus of Sant Pere de Sescelades extends its facilities and so consolidates the presence of the University Rovira i Virgili in the capital, where it already has eight academic centers – aside from another two in Reus and one in Vilaseca –. Established in 1991, this public institution has found in Sescelades an area easily accessible from the urban center – Andorra avenue directly connects Imperial Tarraco square with the campus entrance–, and contains science and arts faculties, aside from a couple of administrative buildings. The new library and the other volumes – under development or in progress –, share a block of 150 x 210 meters, whose core houses a square that has been conceived as a space of interaction among students and outdoor lobby for the surrounding buildings.
In a campus still under construction, the premises of the new library are housed in a compact concrete prism that is sensitive to light: three of the four facades incorporate sun protection mechanisms. 
The construction of a compact and rather small prism was carried out precisely to avoid shadowing the neighboring pieces. Constituting the main ideas of the project, the maximum flexibility in the use of the spaces and the entrance of natural light determine both the internal organization of the library and its exterior appearance. The access floor unfolds at intermediate level, spanning the different levels of the prism's facades: a sculptural and freestanding concrete staircase, whose itinerary follows that of a ramp elevated on pilotis, pierces the southern facade protected by a copper canopy, leading the students toward the lobby. The study and computer rooms take up this level and the lower one, while the reading room – a double-height space, with no compartmentalizations and with openings on three of its sides – is on the upper floor. The walls incorporate a 1.5 meter plinth clad in low-maintenance materials (wood or brick), while the rest has been plastered and painted. Suspended ceilings of high acoustic absorbency guarantee a silent atmosphere. 

The reading room, fit in a double-height open-plan floor, receives exterior light through the large windows that wrap its facades. A skylight ensures an adequate illumination in the center of the rooms.  
All the facades, except for the one that looks towards the north, control the degree of sunning: in the southern front, horizontal slats of white concrete in the three interior levels prevent the sun from hitting directly; in the eastern side, the large windows are set back from the facade surface for protection; on the western side, one single window filters light through vertical slats. A roof skylight allows the white northern light to flood the main hall from side to side, ensuring a precise illumination of those areas that are farther away from the building's perimeter.
Cliente Client
Universidad Rovira i Virgili
Arquitectos Architects
José Antonio Martínez Lapeña, Elías Torres
Colaboradores Collaborators
A. Armental, P. Badía, J. M. Ballesteros, G. Bosch, S. Felipe, E. Fossati, M. García-Durán, L. Jiménez, I. López, S. Martínez, N. Millán, L. Morao, E. Puig, F. Vizoso; J. Valero (aparejador quantity surveyor)
Consultores Consultants
Miguel Portell (instalaciones mechanical engineering); Manuel Arguijo (estructura structure)
Contratista Contractor
Necso
Fotos Photos
Lourdes Jansana