Kennedy Center for Performing Arts Expansion, Washington D.C
Steven Holl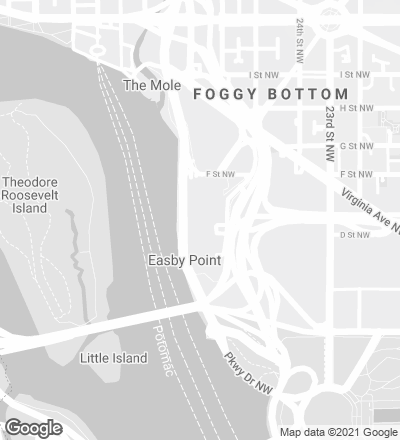 With new studios and rehearsal spaces on the banks of the Potomac River, the Kennedy Center ensures itself a place at the forefront of the federal capital's cultural scene.
Striking a contrast with the bold building designed by Edward Durell Stone, three pavilions are spread out on a green base which connects them underground while forming a topography that frames views of the river and the other presidential memorials along the Mall.
For the luminous performing-arts studios, a newly developed formwork system was applied which gives the structural cast-in-place concrete walls a crinkled texture with excellent acoustic properties.
Obra Work
Ampliación del Centro Kennedy para las Artes Escénicas, Washington D.C The REACH at the Kennedy Center Washington D.C. (United States).
Cliente Client
John F. Kennedy Center for the Performing Arts.
Arquitectos Architects
Steven Holl (design architect, principal); Chris McVoy (partner in charge); Garrick Ambrose (project architect); Magdalena Naydekova (assistant project architect); Bell Ying Yi Cai, Kimberley Chew, J. Leehong Kim, Martin Kropac, Elise Riley, Yun Shi, Dominik Sigg, Jongseo Lee, Alfonso Simelio (team).
Consultores Consultants
ARUP (MEP engineering); BNIM (associate architects); Edmund D Hollander Landscape Architects Design (landscape); Gorove Slade Associates (traffic and parking); Harvey Marshall Berling Associates (acoustic/AV/IT/security consultant); James G. Davis Construction Corporation (pre-construction manager); JGL Food Service Consultants (food service consultant); Langan (civil engineering); L'Observatoire International (lighting consultant); Paratus Group (project manager); Protection Engineering Group (code consultant); Reg Hough Associates (concrete consultant); Silman (structure); Stantec (regulatory consultant); Stuart Lynn Company (cost estimation); Thornton Tomasetti (facade consultant); Transsolar (climate engineering); Vertran (vertical transportation consultant).
Superficie Area
6.690 m² (12.080 m² green areas).
Fotos Photos
Richard Barnes.