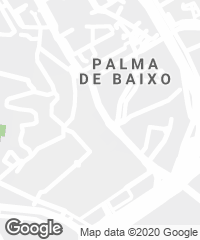 Hic Mores Hominum Castigantur. 'Here the deeds of men shall be punished': this was the Latin inscription on the tympanum of the main facade of Lisbon's Thalia Theater, once a genteel building raised by a Portuguese aristocrat and, since a fire destroyed it in 1862, an evocative ruin. It has now been turned into a venue for exhibitions, concerts and other cultural events by the workings of a triple intervention. First, the restoration of the theater's old facade, with its elegant neoclassical porch. Second, the consolidation of the ruins of the stage area, now protected by a large bold shell of reinforced concrete dyed a terracotta color and recalling the old theater with its simple geometry, creating a huge void that functions as a multipurpose space and is characterized by the atmosphere born of the contrast between the finish of the new materials and the time-worn textutres of the ruins. Third, the construction of two small pavilions for offices and services, aligned with the perimeter of the site, opening on to the street through a skin of glass and creating a courtyard at the rear that serves both as an inner square and a filter against the hustle and bustle of the city. 

Obra Work
Teatro Thalia, Lisboa Thalia Theater in Lisbon (Portugal).
Superficie construida Floor area
1.600 m².
Presupuesto Budget
2. 700. 000 euros.
Fecha Date
2009-2012.
Cliente Client
Ministerio de Educación y Ciencia de Portugal Portuguese Ministry of Education and Science.
Arquitectos Architects
Gonçalo Byrne, Patricia Barbas, Diogo Seixas Lopes.
Colaboradores Collaborators
H. Ferreria, J. Vojtisek, J. Neves, L. Ribeiro, L. Martinucci, T. Roque.
Consultor de estructuras Structural consultant
AFAconsult, Natural Works.
Aparejador Quantity surveyor
Proman, www.proman.pt
Constructora Main contractor
ACF.
Encofrados Formworks
Nafarros.
Hormigón Concrete
Lafarge, www.lafarge.com
Prefabricados de hormigón Precast concrete
Prégaia, www.pregaia.com
Instalaciones MEP
Sintel.
Metalistería Metalworks
Henutal, www. henutal.com
Cercos de ventanas Window frames
Sisbauten, www.sisbauten.com
Fotos Photos
DMF. Daniel Malhão.