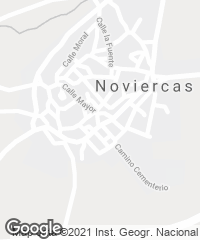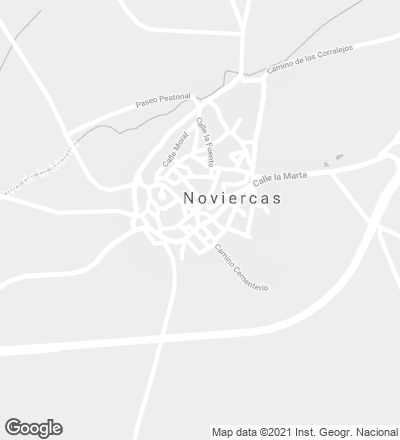 Founded by Rocío García (Bilbao, 1998) and Pedro Torres (Albacete, 1987), Madrid-based Bizna studio has designed this meeting space for residents of Noviercas, a municipality in the comarca of Moncayo, in Soria province. Shortlisted in the Architecture section of the 2020 FAD Awards, the one-level facility is formed by two blocks forming an L, maintaining the footprint and massing of the preexisting building: the Gustavo Adolfo Bécquer social center, which harbored the town's first television station.
The two main spaces, containing a bar and a large hall, are designed to be flexible, to be used together or separately. Through sliding doors and mobile partitions they can be expanded towards interstices that otherwise play a thermal role, and the spatial relief brings activities out to the plaza.
In an area of heavy snowfall and strong north winds, thermal comfort is essential. The building is sealed to the north and opens up to the south, capitalizing on solar radiation by means of two thermal buffers (SE and SW), which prevent overheating in summer thanks to their geometry and which, when fully opened, serve as covered terraces.
The brick of the facades and the mixed tiles of the roof blend the building with its surroundings. These ceramic materials are combined with glass and methacrylate surfaces and the concrete of the slabs and continuous pavement.
Obra Work
Teleclub con colchones térmicos, Noviercas (Soria) Community Center, Noviercas (Soria).
Cliente Client
Ayuntamiento de Noviercas.
Arquitectos Architects
BIZNA estudio / Pedro Torres García-Cantó, Rocío García Peña (socios partners).
Superficie Area
555 m² (510 m² urbanización outdoor spaces).
Fotos Photos
Imagen Subliminal.