Sustainability Pavilion, Expo Dubai 2020
Bioclimatic Vortex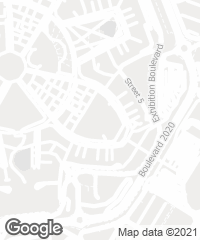 The scheme of the main building is replicated in 19 smaller tree-like structures spread out in a garden of native species and capable of meeting a third part of the pavilion's overall energy requirements...[+]
Obra Work
Pabellón de la Sostenibilidad Sustainability Pavilion.
Cliente Client
Emaar Properties, Expo 2020 Dubai.
Arquitectos Architects
Grimshaw.
Consultores Consultants
Arch4Blind (accesibilidad accessibility); Buro Happold (ingeniería engineering); Cerami (medios audiovisuales, acústica y seguridad audiovisuals, acoustics and security); Charcoal Blue (diseño de auditorio theater design); Desert Ink (paisajismo landscape); Eden Project (contenido expositivo exhibition content); Friday Group (especificaciones specifications); Lord Cultural (operaciones operations); Orca (flujo de visitantes crowd flow); Rice Perry Ellis (arquitecto local architect of record); RWDI (análisis climático climate analysis); Sherwood Design Engineers (ingeniería civil y gestión de aguas civil engineering and water management); TAW Weiss (mantenimiento maintenance); Thinc Design (diseño expositivo exhibition design); Tricon (servicio de alimentación food service).
Superficie Area
17.000 m².
Fotos Photos
Desert Ink, Expo 2020 Dubai, Phil Handforth.