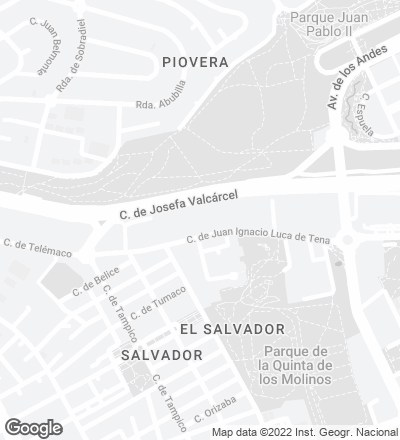 Two years after starting the project for the Banco Popular building on Calle Abelias – phase I – (see AV 165-166), the same studio was commissioned to develop a proposal that would adapt to a different economic situation, for the second phase, on Calle Luca de Tena.

The office building, of 40,000 square meters, should also house the bank's main headquarters with spaces for the presidency and management board. The difficult economic situation brought about by the international economic crisis called to reflect upon the optimization of resources and the repercussion of the cost of the square meter per worker. The most efficient way to reduce the budget was to increase the square meters of offices that are separated from the perimeter; that is, to reduce the facade surface per square meter. The basis of the project was knowing up to what extent this reasoning could be applied.
The proposal is thus reassessed using the typological resources of an office building, but understanding from the beginning the need to recognize the image of the first phase – already under construction – in this second one, and to this end the scheme of modules is added on a base, rounded off by a communal level.
Starting from a maximum-efficiency parallelepiped, it was necessary to open up a series of courtyards to illuminate the indoor space. These courtyards open up to the facade, configuring four blocks separated by courtyards. In these modules, measuring 39 x 49.10 meters, the structural system is designed with free spans of 10.40 and 7.80 meters, without needing post-tensioned solutions. At the center of each one of the modules, a structural core and a communications core are placed. The slab of each floor rests on perimetral supports and on the structural core itself.
The four modules of offices are connected to one another by 'aerial' stairs and footbridges that colonize the courtyards. Over this pattern, two of the blocks are displaced, marking out each one of them. The displacement of the block at the west end creates a large space of entrance that, like a plaza, receives workers and visitors and functions as a gathering space. The conference hall is connected to this plaza, which becomes the center of the building's public life. Furthermore, the displacement towards the north of the third module creates cantilevers that directly relate this building to the one on Calle Abelias. 

Cliente Client
Grupo Banco Popular
Arquitectos Architects
Gerardo Ayala Hernández, Mateo Ayala Calvo, Marcos Ayala Calvo
Colaboradores Collaborators
Mª Concepción Calvo Campos, Ingrid Halbach, Fabio Fuentes Abascal, Leticia Roqués Gómez, Sergio Jiménez González, Mª Carmen Pozo Saavedra, Juan Ayala Calvo, Emilio Rodríguez González, Andrés Olivares Narváez, Javier Prats Bonet, Ana Paula Rodríguez Cabañas, Almudena Rodríguez Cózar, Alejandro Rodríguez Fraga, Ricardo Santos Barbero, Vanessa Poncio Castro
Consultores Consultants
MC2. Julio Martínez Calzón (estructura structure); Arquitectos Ayala (implantación oficinas offices design); Inside Outside / Petra Blaisse (diseño textil textile design); Arkilum / Ignacio Valero (iluminación lighting); Enar / Jesús Cerezo (fachada facade); Arquifón / Santiago Valero (acústica acoustics); Roberto Guldris (maquetas models)
Superficie construida Floor area
114.000 m² = 62.000 S/R + 52.000 B/R m²
Presupuesto Budget
154.685.514 €
Fotos Photos
Luis Asín