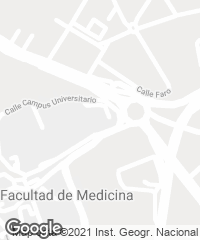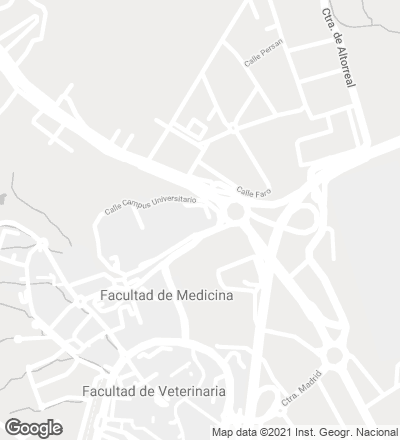 The objective of recovering buildings in disuse is a good starting point for public interventions, and the guideline for this specific project, which is minimal but still manages to produce a powerful and unitary image. Reusing as much of the existing as possible allows to save money, energy and land. In this case, placing a new skin over the existing shell generates a compound in which three buildings, courtyards, lattices and trees configure a unitary complex. The three existing buildings delimit a central cloister that opens up to the east over a hillside dotted with pine trees and with broad views over the valley. This courtyard is a crucial piece because it tries to create a microclimate from which the whole benefits, preserving the tall pine trees in the courtyard and surroundings.
The new facade built over the old terraces is a 2.10 meter wide gallery that takes on the functions that are useful for the programmatic needs of the complex. The enclosure that groups the three buildings permits a floor to floor relationship between them, multiplying the connections of work and research, itineraries, emergencies and services. On the other hand, the new perimeter circulations considerably increase the useable space inside the existing buildings, extending the range of possible uses in the future. The program is fulfilled thanks to the flexibility provided by modular use, with accesses to the facilities from the facade.
The density of the facade sheets is different depending on each front's orientation or its situation regarding the courtyard or the exterior. The facades also harbor the installations, making the complex more flexible. 
The new enclosure not only emphasizes the striking image of the Foundation, which is seen from the highway, but it is also a system that addresses accessibility, evacuation and connections. Furthermore, it also organizes the complex creating three courtyards, two side ones and a central one, which closes onto the northeast with a latticework that connects the galleries of the three buildings and creates a fourth open facade to enjoy the views and the breeze. This fourth gallery generates platforms on different levels, creating workspaces over the pine trees.
The courtyards are set forth as spaces for interaction and exchange, places to work and to rest in the open air. The vegetation, the installation of humidifiers and the creation of a layer of water guarantee a pleasant microclimate. The central courtyard, collected and quiet, is a place for reflection, for gathering and for the transmission of knowledge. With views of the open landscape, it is the most representative space of the science park.
The central courtyard is a calm place for gathering, a cloister-like space that is open to the landscape. To create it the three buildings have been linked together with a lightweight structure perimeter gallery. 
Cliente Client
Fundación Parque Científico
Arquitecto Architect
Fernando de Retes Aparicio
Colaboradores Collaborators
Olivia Rodríguez Moreno, Francisco José Abellán Estevan, Helia Sannicolás Juárez, Andrés Martínez, Olga Oliva, Francisco Cayuela (arquitectos architects); Pablo Cayuela Arranz (diseño gráfico graphic design); Talleres Gadea (maquetas models)
Consultores Consultants
NEOINGENA (ingeniería y dirección técnica engineering and technical management); ACE. (control de calidad quality control); Jose Ramón Sanchez Carrión (coordinación de seguridad security coordination)
Contratista Contractor
INTERSA
Fotos Photos
David Frutos