Opportunity Pavilion, Expo Dubai 2020
Stacked Pergola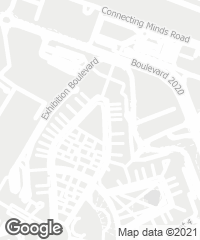 A superposition of large metal trusses wrapped in textile layers creates a play of transparencies and colors 32 meters off the ground while protecting the square against direct exposure to the raging Emirati sun.
To resolve the slope of the terrain, the atrium is organized in two levels. These are unified by a floor of terracotta, a material then also used, and in a similar pattern, for cladding the building's extensive surfaces...[+]
Obra Work
Pabellón de la Oportunidad Opportunity Pavilion.
Cliente Client
Expo 2020 Dubai.
Arquitectos Architects
AGi Architects / Nasser B. Abulhasan, Joaquín Pérez-Goicoechea (socios partners); Lucía Sánchez Salmón, Antonio Villodres, Ignacio Bergamín, Irene García, Luis García, Samer Mohammad (equipo team).
Consultores Consultants
ACH-EURING MEP Engineering / Ernesto Díaz, Juan Travesí, Felipe Cicujano (ingeniería engineering); GOGAITE Structural Engineering / Alfonso Redondo (ingeniería engineering); Pedro Moreno (coordinador BIM BIM manager); Babu Abraham, Eugene Torralba, Robert Varghese, Haroon Abdulaziz, Naseeba Chalathoor, Abhilash Challiyil Thilakan, Nilvi Varghese (gestión técnica y soporte technical management and support); Aisha Alsager Daniel Muñoz (gestión de proyecto project management).
Superficie Area
15.000 m².
Fotos Photos
Fernando Alda, Íñigo Bujedo, Expo 2020 Dubai, Jesús Granada.