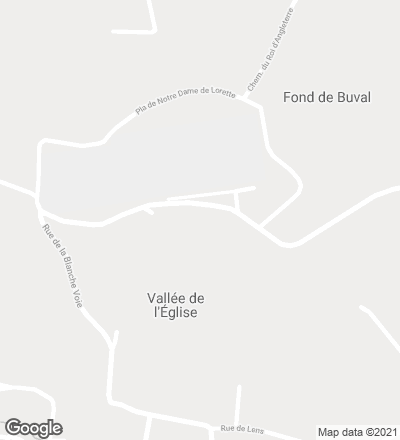 The memorial at Notre-Dame-de-Lorette, in northern France, rises beside the country's largest military cemetery, at the site of one of the most terrible battles waged during World War I. It was built to commemorate the centenary of that Great War.
A pseudo-ellipsis with a 328-meter perimeter, it poses on the terrain with a gentle incline, in such a way that one end of it is buried and the other is lifted off the ground, forming a cantilever to provide access into the ring. The project presents some of the motifs usual in constructions erected as reminders of the conflict that took place from 1914 to 1918, such as the green field and the inscriptions, but by way of reinterpretation, transposing them to a symbolic and minimalist level. The closed ellipsis suggests unity, while fraternity among Europeans is expressed by the fact that the names of the 579,606 who died in combat and whom this monument is dedicated to are not classified by nationality or rank, but are mixed, listed in alphabetical order. This huge list appears on the inside of the ring, on panels set at a slight angle to give the ensemble a certain movement.

The ring is formed by 122 structural sections built with an ultratechnological material: a type of concrete reinforced with highresistance fibers and specially designed and fabricated for the purpose...
[+]
Obra Work
El anillo del recuerdo / Monumento internacional de Notre-Damede-Lorette The Ring of Remembrance / Notre-Dame-de-Lorette International Memorial, Abain-Saint-Nazaire (France).
Arquitectos Architects
AAPP / Agence d'Architecture Philippe Prost.
Consultores Consultants
Pierre di Sciullo (diseño gráfico graphic designer); C & E Ingénierie BET structure (estructura structure); David Besson Girard (paisajismo landscaping); Yann Toma (artista conceptual conceptual artist); Bureau Michel Forgue (economista economist); Bureau Louis Choulet BET fluides (ingeniería engineering).
Fotos Photos
Aitor Ortiz (pp. 24, 26, 27); Sophie Bocquet (p. 25).