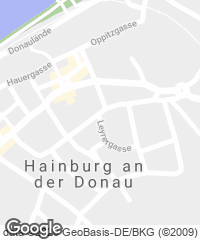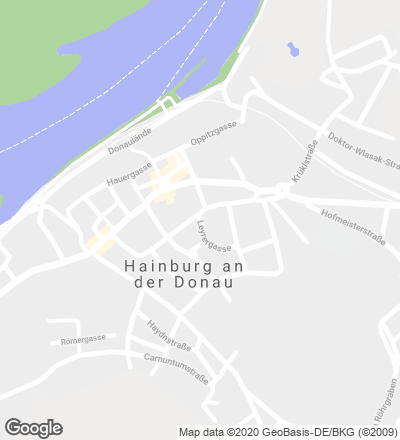 Rising on the marks of a predecessor demolished in the 17th century, the Protestant church dedicated to Martin Luther in Hainburg (Lower Austria) has a curving geometry inspired by the roof of a nearby Romanesque ossuary, with its inverted circular section. Rendered by means of sophisticated software programs for numerical control, the church's roof – crooked, organic, resembling a seashell or a geological formation – rests on four square-sectioned legs, forming an unexpected baldachin. In allusion to the Christian Trinity, it is perforated by three bulbous openings through which daylight shines in and bathes the worship space, complementing the illumination provided by a large window situated behind the altar and serving as a chiaroscuro backdrop to a screen decorated with a large cross.
Built with warped pieces of stainless steel eight meters thick, the 23-ton roof is calculated to be a self-supporting structure. It was manufactured by specialized workers in a shipyard of the Baltic Sea, transported to Austria, and finally assembled with precision on site. A similar process was followed in the construction of the belfry: a slender volume embedded into the foundations of reinforced concrete, rising 20 meters and weighing 8 tons, with a geometry that suggests a totem pole or a surrealist dream.
Obra Work
Iglesia protestante de Martin Luther Martin Luther Church in Hainburg, Austria.
Cliente Client
Freunde der Evangelishen Kirchen in Hainburg/Donau.
Arquitectos Architects
Coop Himmelb(l)au / Wolf D. Prix / W. Dreibholz & Partner ZT.
Colaboradores Collaborators
M. Mostböck (jefe de proyecto project architect); S.-C. Grell (diseño design architect); S. Baites, D. Bolojan, V. Coaloa, J. Huego, V. Kilian, M. Neumann, M. Jelinek (equipo de proyecto project team).
Consultores Consultants
Bollinger Grohmann Schneider (estructuras structures).
Fotos Photos
Duccio Malagamba.