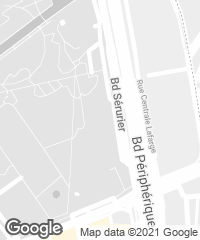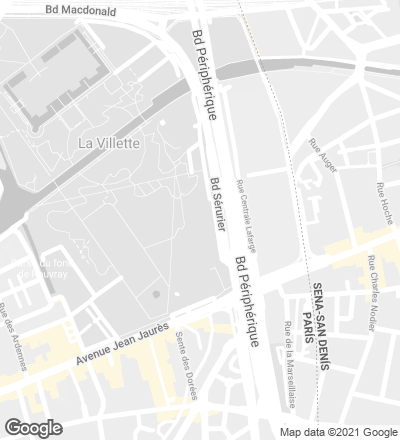 The new Philharmonie de Paris is located in the Parc de la Villette, rising on a small hill like a powerful backdrop for Bernard Tschumi's folies, with which it engages in a dialogue of contrasts. Powerful organic forms evoke the mineral environment of the surrounding parkland, and the cladding of aluminum scales featuring decorative Escherian patterns reflects the changing light of Paris while dematerializing or nuancing the building's bulk.
Perched on a base of services that stretches lengthwise to make the most of the ground available, the concert hall follows the scheme of Hans Scharoun's Berliner Philharmonie. There is a main orchestra area and a second one behind the stage, and around are tiers in balconies whose curved parapets give the hall a pulsating plasticity. The objective is to immerse the concertgoer in a full experience where symphonic sound engages with the undulating shapes and an elegant color scheme based on a palette of whites, blacks, and yellows. The design of the seats, wider and deeper than is common, contributes to this feeling of immersion. The excellent acoustics achieved through the careful design of the auditorium's geometry and the fine choice of materials and finishes are all attributable to the collaboration with the team from the prestigious engineering firm of Yasuhisa Toyota...[+]
Obra Work
Filarmónica de París, Francia La Philharmonie de Paris, France.
Arquitectos Architects
Ateliers Jean Nouvel / Metra & Associés (arquitecto asociado associate architects).
Fotos Photos
Rubén P. Bescós (p. 32); Wade Zimmerman (p. 33); William Beaucardet (pp. 34 arriba top, abajo bottom, 36, 37); Danica O. Kus (34 medio middle, 35).