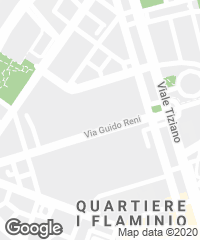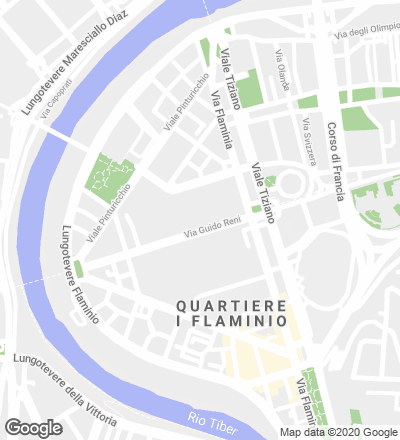 In 1998 the Special Superintendency for Contemporary Art, by appointment of the Ministry of Cultural Heritage, convened an international competition for the design of the first National?Arts Center of Italy, devoted to the exhibition and preservation of contemporary art and architecture. The project by the office of Zaha Hadid obtained the first prize among the more than 270 proposals tendered. 
The site where the National Museum of the 21st Century Arts (MAXXI) rises, surrounded by old military barracks, is located in the northern part of Rome, in a meander of the Tiber River, an area where other important buildings also go up, like the Palazzetto dello?Sport and the Flaminio Stadium by Pier Luigi Nervi, or the more recent Parco della Musica Auditorium by?Renzo Piano. One of the aims of the museum is to blend with the urban fabric to conform a campus that can perform as an extension of the city, blurring the boundaries of the institution. The campus is organized around the concepts of directional flows and distribution of densities, creating an exhibition environment rather than an architectural object in a conventional sense. 
The physical materialization for these flows generates sinuous forms and complex spaces in both structural and functional terms. The two museums represented at the MAXXI?– that of art and that of architecture – rotate around a large central void that links up with the cafeteria, a bookstore, an auditorium, spaces for events, educational facilities and halls for permanent and temporary exhibitions. The architecture section contains, aside from the archives of 20th century Italian architects like Carlo Scarpa,?Aldo Rossi and Pier Luigi Nervi, two collections by contemporary Italian photographers. The art collection, for its part, includes 300 recently purchased works, which has determined the flexible nature of the museum interior. 
The construction of the building meant an opportunity not only for formal experimentation, but also for a constructive one. The execution of the curved walls was possible thanks to a mixture of self-compacting concretes and prefabricated three-dimensional formworks, developed with computer programs and assembled on site. The complex roof formed of triangular ribs, which will hold the temporary partition walls for exhibitions, was carried out with steel profiles. The glass surfaces placed between the ribs illuminate the exhibition halls.

Cliente Client
Ministerio Italiano de Cultura
Arquitectos Architects
Zaha Hadid, Patrik Schumacher;
ABT (arquitecto local local architect)
Colaboradores Collaborators
Gianluca Racana (dirección de proyecto project architect); Paolo Matteuzzi, Anja Simons, Mario Mattia (dirección de obra site supervision); Fabio Ceci, Maurizio Meossi, Paolo Zilli, Luca Peralta, Maria Velceva, Matteo Grimaldi, Ana M. Cajiao, Barbara Pfenningstorff, Dillon Lin, Kenneth Bostock, Raza Zahid, Lars Teichmann, Adriano De Gioannis, Amin Taha, Caroline Voet, Gianluca Ruggeri, Luca Segarelli Consultores?Consultants Anthony Hunt Associates, OK Design Group (estructura structure); Max Fordham and Partners, OK Design Group (instalaciones mechanical and electrical engineering); Equation Lighting (iluminación lighting); Paul Gilleron Acoustic (acústica acoustics)
Contratista Contractor
Consorzio MAXXI 2006
Fotos Photos
Iwan Baan , Roland Halbe