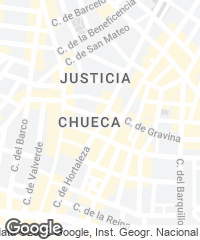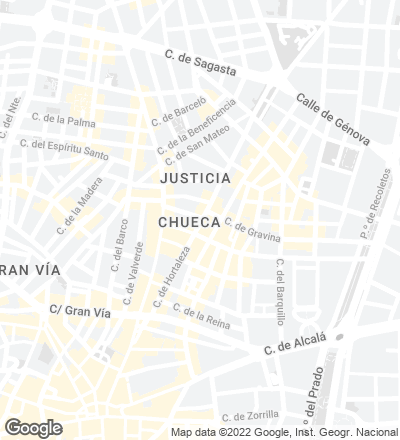 Brando studies the relationship between visual perception and the phenomenology of color, and the objective is to develop a new commercial model where consumption is understood as an atmospheric experience.
Located in Madrid's historical center, at Hortaleza 85, the project took off from three fundamental premises: a limited budget, a catchy image, and a tight deadline. The result was an artificial landscape where one's perception of scale is blurred by the use of color. This strategy pursues an economy of means by way of an ecological manifesto, avoiding demolitions in order to generate as little waste as possible, all the while also unifying the space and leaving the past layers of the premises visible.
As for the program, it is organized in two parallel bands separated by a volume clad in projected polyurethane foam which serves as display unit, bar, and counter. A round luminaire of stretched fabric is the focus of attention from outside, and because of the color variation in the course of the day, this element gives the ice cream parlor multiple physical and psycho-emotional attributes.