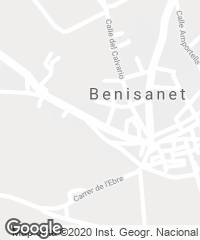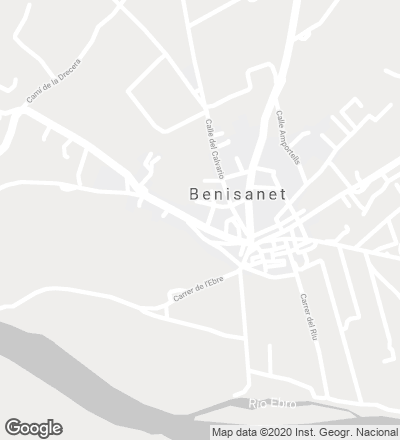 For almost five decades now, the agricultural machinery repais company Gon-Gar has been located in the compact urban area of Benisanet, a town in Catalonia's Ribera d'Ebre county. The Catalan firm Nua arquitectures – Ferran Tiñena, Arnau Tiñena, and Maria Rius – was commissioned to refurbish and enlarge the facilities. The intervention involved transforming an abandoned warehouse into offices and attaching to it a new diaphanous volume to be used as a mechanical workshop and an exhibition area.
The renovated part features new skylights and windows as well as light wooden structures to delimit the offices. Aiming for continuity, connectivity, and dialogue between the two constructions, the new workshop follows the preexisting shed's main axes. The triangulated structure of lattices, steel beams, and skylights is held up by pillars arranged along the perimeter. Here, in an attic clad with laminated wood, we find the company's meeting room, which, framed on the outside by a large pane of glass, connects the lower floors of the workshop to the office building. On the other hand, the textured treatment of the brick facade, the rhythm of its openings, and the dimensions of the bays all contribute to integrating the complex into an environment composed essentially of private homes. 

The project designed for Talleres Gon-Gar reorganizes the company's premises by converting  an abandoned building into offices and raising  an adjoining warehouse for product display  and repair shop. 
The spaces are defined by minimal and lightweight elements such as the metallic trusses of the warehouse and the wood furniture of the administration block, which all come together in a light-filled space.
Arquitectos Architects
NUA arquitectures (Ferran Tiñena, Arnau Tiñena, Maria Rius)
Colaboradores Collaborators
Teresa Arnal y Noelia Cebrián (arquitectas técnicas quantity surveyors)
Consultores Consultants
Windmill Structural Consultants SLP (cálculo estructural structural calculation); Maifersa (estructura structure); DM Espai Fusta (carpintería carpentry); Electricitat Sarroca (electricidad electricity); Climartí SL (climatización air-conditioning)
Contratista Contractor
Germans Llarch SL
Superficie construida Floor area
938 m²
Presupuesto Budget
454 €/m²
Fotos Photos
Adrià Goula