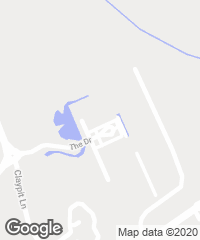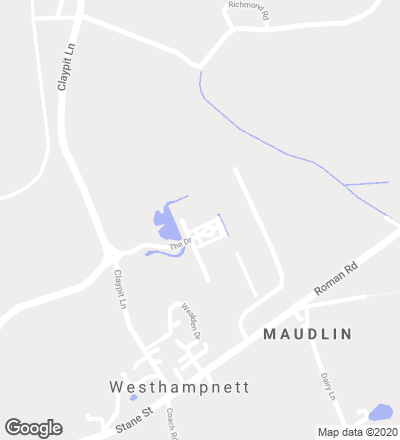 After an uncertain period, Rolls-Royce sold its production rights to BMW, who resolved to design and build a new model called Phantom continuing the tradition of glamour of the classic English car. Because of its strategic location for export and the existence of a racing circuit, the small and quaint town of Goodwood, in West Sussex, was chosen to house the new manufacturing plant of this model and the main headquarters of the recently reborn Rolls-Royce, that has celebrated its centenary this year.
Unlike many industrial constructions, the Goodwood complex is extraordinarily sensitive towards its environment. The land around the site has been molded reusing material left over from excavation, leaving the three main buildings – a pavilion housing managerial and customer relations facilities, a manufacturing plant and a paintshop – partly sunk into the ground. The extensive use of planting – with more than 400,000 new trees and shrubs –, the green roof – 55,000 square meters of lawn – and the use of red cedar wood panels for cladding, ensure that the new is carefully blended into the existing landscape. As in the Eden Project (see AV 96), this program repairs a neglected gravel extraction site and heals the wounds of the landscape, creating a positive impact on the surroundings and on local economy.
In spite of the technological demands it needs to satisfy, the complex is shaped in a hand crafted manner just like the five cars that the plant turns out per day. The new headquarters are grouped as a family of buildings around a central courtyard, with an external hierarchy expressed by their shape and cladding (stone for the pavilion and wood and glass louvres for the rest). The manufacturing areas, illuminated by thirteen circular rooflights, have a clear height of 8 meters, interspersed with mezzanines that house the Sir Henry Royce Institute.
In a factory where the client participates so actively in the production process – some arrive by private plane at Goodwood's airstrip to choose the color for the upholstery – it is not strange that the facades wrapping the main production line are completely glazed and allow to follow the process, especially at night. From the interior, a series of wooden vertical louvres rotate depending on the position of the sun to protect the staff from glare, allowing them to enjoy the views of the landscape while they are working... [+]
Cliente Client
Rolls-Royce Motor Cars
Arquitectos Architects
Nicholas Grimshaw
Colaboradores Collaborators
David Harris, Paul McGill, Jolyon Brewis, Chris Crombie, Simon Dickens, Florian Eames, Nick Grimshaw, Malgorzata Haley Christian Hönigschmid-Grossich, Isabella Magalhaes, Alex Matovic, David McDowell, Simon Moore, Diane Murdoch, Shoaib Rawat, Wenke Reitz-Lykouria, David Shelley, Tim Shennan, Timm Schoenberg, Neil Stonell, Karen Turner, Jake Walton
Consultores Consultants
BMW group (estructura y gestión del proyecto structural engineer and project management); Buro Happold (instalaciones services engineer); Davis Langdon Everest (quantity surveyor aparejador); Grant (paisajista landscape architect)
Contratista Contractor
BMW group
Fotos Photos
Edmund Sumner/View