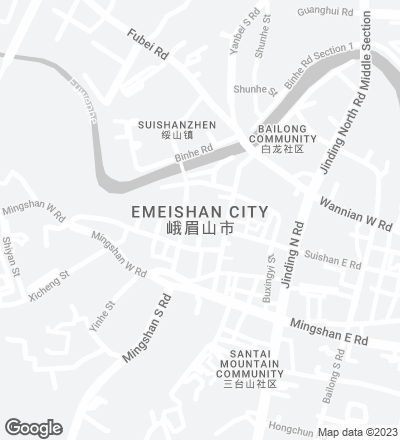 The spirituality the place exudes translates into two pavilions representing the complementary nature of opposed elements: a square restaurant with a theatrical entrance and a ring-shaped cellar under a dome with an eye.
The project for the firm Pernod Ricard captures the dichotomy between two opposed but complementary elements, seeking a balance between architecture and landscape, industry and the visitor's experience. Surrounded by a winding stream and the majestic presence of Mount Emei's peak as backdrop, the complex respectfully blends with nature, embedding itself into the slope of the terrain. The production zone presents sloping roofs with reused tiles laid on a structure of columns and concrete beams. The stone walls take advantage of the boulders extracted from the site during ground leveling.
The two buildings intended for visitors are raised over basic geometries: the circle and the square, symbolizing heaven and earth. The partly buried round one features tasting rooms arranged around a vaulted courtyard, where a fountain where water falls in a cascade rises from the ground in concentric rings. In the square building, a restaurant lines the perimeter around a patio.
The Chuan Malt Whisky Distillery
Emeishan (China)
Cliente Client
Pernod Ricard
Arquitectos Architects
Neri & Hu Design and Research Office / Lyndon Neri, Rossana Hu (partners); Nellie Yang (associate director); Utsav Jain, Siyu Chen (asociados associates); Feng Wang, Guo Peng, Josh Murphy, Fergus Davis, Alexandra Heijink, Vivian Bao, Yota Takaira, Rosie Tseng, Nicolas Fardet, Yin Sheng, Lili Cheng, July Huang, Luna Hong, Haiou Xin (equipo team)
Consultores Consultants
Design Republic (furniture, fixtures and equipment); YIYU Design (landscape); BRC Imagination Arts (experience design)
Contratista Contractor
Qi'an Group, Suzhou Hezhan; K&H International (interiors)
Superficie Area
7.350 m²
Fotos Photos
Chen Hao