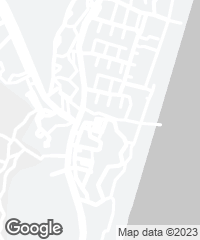 In a resort located on the shore of the Yellow Sea, a modest venue for exhibitions is designed to become a place where residents can socialize and interact with one another.
With its solid envelope composed of faceted modules of concrete, interrupted by a few openings with bronze frames, the building is an immutable presence in a heterogeneous environment.
The galleries form a spiral around a large cone-shaped void, beneath which is an amphitheater whose bottom can be filled with water, turned into a pool, when the space is not in use.
Aranya Art Center
Qinhuangdao (China)
Arquitectos Architects
Neri & Hu Design and Research Office / Lyndon Neri, Rossana Hu (partners); Nellie Yang (associate director); Ellen Chen (associate); Jerry Guo, Utsav Jain, Josh Murphy, Gianpaolo Taglietti, Zoe Gao, Susana Sanglas, Brian Lo, Lili Cheng (team)
Superficie Area
1.500 m²
Fotos Photos
Pedro Pegenaute