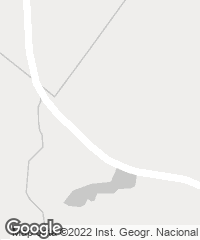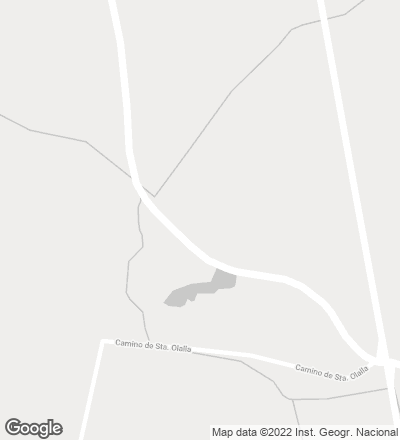 Spain literally  rests on the bits and pieces of its own History, and proof of this are thenumerous Greek, Roman and Muslim remains that frequently appear in the subsoil. In the farming region that extends over the prairies of the River Douro, to the west of the highway that connects Valladolid with Madrid, already in 1887, some mosaics gave the cue about the existence of an ancient Roman settlement that has been thoroughly studied along the past century. The growing affluence of public eager to visit the archaeological site – specially since in 1994 it was declared an Asset of Cultural Interest – led the authorities to consider turning it into a museum, also creating a didactic itinerary.
The first part of the intervention consisted in fencing in the premise and covering the ruins that had already been dug out, leaving for a second phase the construction of a building for exhibitions with a room for projections that could round off the visit with audiovisual media. Apart from its very tight budget, the main challenge of the first part of the project was to reduce to a minimum the number of columns needed to cover the 4,800 square meters of the protected area. A standard solution for the construction of industrial sheds – able to span bays up to 20 meters – has allowed to cover a 60 x 80 floor plan with only three interior columns. In keeping with the lightness of temporal protections used in archaeological excavations, the new roof is formed by corrugated metal sheeting – lacquered on both sides – that warps to form an arch tightened by cables in its lower part. The four cylindric fragments defined by the roof sheeting rest on a grid of one meter high H-beams that, as the columns, are made of core-ten steel. A perimetral plinth and white concrete dice serve as column supports that hardly touch the remains. From afar, the building appears as an extense plane that barely lifts off from the horizon, whose waving profile evokes the area's topography.

Under the great metal canopy, an iroko wood latticework closes the perimeter of the premise, acting as a light filter that ensures the facilities' permanent ventilation and prevents the incursion of birds and other animals. Through the large glazing of the north facade, the view of the fields is incorporated as backdrop of the arhaeological remains, allowing visitors to imagine the context in which the village was initially raised.
A roof design normally used in industrial warehouses – able to span bays up to 20 meters –has made it possible to protect the 4,800 square meters of this Roman village with only three interior columns.
The corrugated roof sheeting rests on a grid of H-beams and columns of core-ten steel; an iroko wood latticework closes the perimeter of the premises, at the same time opening onto the views surrounding the ruins.
The ruins are illuminated through a sequence of skylights open in the keys of each vault.
Cliente Client
Diputación de Valladolid
Arquitecto Architect
Roberto Valle
Colaboradores Collaborators
Esther Martínez, Javier Martínez; Adolfo García (aparejador quantity surveyor)
Consultor Consultant
Margarita Sánchez (arqueología archaeology)
Contratista Contractor
Cabero Edificaciones
Fotos Photos
Roberto Valle