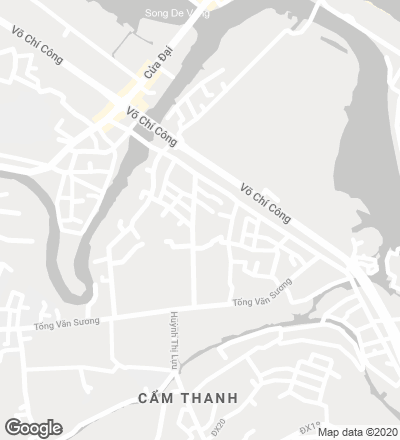 In spite of their scenic and cultural allures, many regions of Vietnam remain impoverished. A case in point is Hoi An, a zone characterized by its mangrove swamps and vegetation, location of this community center built for the purpose of promoting tourism and thus the overall economy of the place.

The building comprises three interconnected pavilions equipped with movable partitions that make the spaces highly flexible and adaptable to a diversity of activities, from meetings to exhibitions and other events. Completing the program are a cafeteria, a small library, a play area for children, and a little farm for sustainable crops which helps to create a microclimate around the building.
Typologically the complex takes inspiration from vernacular architecture, reinterpreting the scheme of the house laid out around a courtyard and appropriating traditional materials and systems including bamboo construction, pitched roofs, rainwater collection, cross ventilation, and more.

Besides providing protection against the sun, pitched roofs facilitate collection of rainwater in tanks placed in the courtyard, and give the living spaces the ciling height good for hot air to stratify and move in. 
Obra Work
Centro comunitario Cam Thanh, Hoi An (Vietnam); Cam Thanh Community Center, Hoy An (Vietnam).
Arquitectos Architects
1+1>2 International Architecture / Hoang Thuc Hao, Pham Duc Trung, Nguyen Thi Minh Thuy, Le Dinh Hung, Vu Xuan Son.
Fotos Photos
Hoang Thuc Hao.