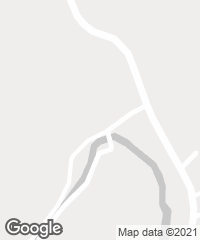 Consisting of two hostels and a guest house, the complex built for the Longquan Bamboo Biennale typologically and constructively reinterprets local traditions. The floor plan is devised as a series of concentric rings of differing condition and materiality: the interior ones containing stairs and restrooms are heavier structures built with rammed earth and supported by a traditional stonework plinth. The outer ring, for its part, is an extremely light mesh of bamboo sticks that are interwoven, evoking local fabrics. Between these two layers, the sleeping units are a series of translucent cells or cocoons attached to an interior core and, because of their lightness, resemble the Celadon pottery typical in the region and also traditional Chinese lampshades.
This organization in rings or layers also has a bioclimatic purpose. The outer bamboo latticework gives protection against sunlight and wind and thus becomes the first filter in the complex, an effect that is further enhanced with the insulation and thermal inertia provided by the stone walls and rammed earth. The only actively conditioned spaces are the sleeping units, which are heated with a traditional oven...[+]
Obra Work
Albergue en la Bienal de Bambú de Longquan, Baoxi (China) Hostels for the Longquan Bamboo Biennale, Baoxi (China).
Cliente Client
Ayuntamiento de Longquan Municipality of Longquan.
Arquitectos Architects
Studio Anna Heringer.
Colaboradores Collaborators
Stefano Mori, Karolina Switzer, Wayne Switzer, Yu Xi.
Tierra compactada Consultant in earthen structures
Martin Rauch.
Estructura de bambú Consultant in bamboo structures
Emmanuel Heringer.
Calefacción Consultant Heating system
Haral Mueller, Franz Petermann.
Energía Consultant in energy
Klaus Daniels.
Fotos Photos
Julien Lanoo (p. 68); Jenny Ji (pp. 69, 70, 71).