Rice University Library and Data Center, HoustonIrwin Mortgage Headquarters
Carlos Jiménez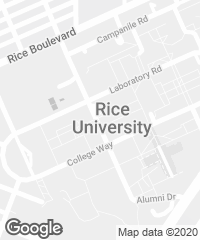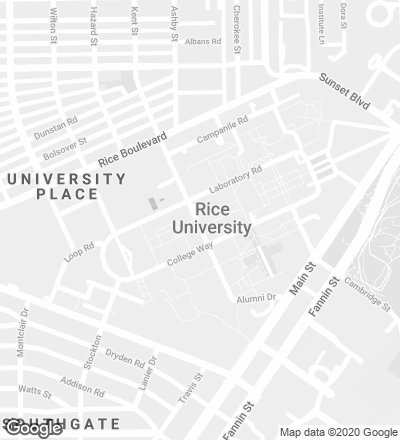 Located on a 32-acre site 5 miles south of Rice University's main complex, the Rice Library Service Center (RLSC) is located in the latter half and was the first structure built on the property, introducing a palette of materials and textures as an evolving reference for future buildings on the site. The second building added to the site is the Rice Data Center (RDC).
The RLSC is a high-density book storage facility with an anticipated capacity of 1.75 to 2.0 million volumes in an area of 18,500 square feet. The facility consists of two distinct parts: a two-story office and processing area; and the three-story book storage vault containing rows of high modular shelving. The entire vault is a controlled environment for storing lesser-used, fragile materials. A constant 50 degrees Fahrenheit and 30% humidity is kept all year round. The RDC is a 25,400 square foot warehouse that consolidates all of Rice's data needs into one primary facility.
The primary exterior material for both buildings is a customized tilt-up concrete wall system designed to give each building's envelope a distinct opacity. Painted in a spectrum of bright fluorescent greens, the buildings acquire the presence of geometric topiaries across a vast green field.
Superficie Building size
1.700 m² (RLSC) 18,500 ft² (RLSC)
2.400 m² (RDC) 25,400 ft² (RDC)
Finalización Completion
2004, 2007
Cliente Owner
William Marsh Rice University
Arquitecto Architect
Carlos Jiménez Studio, Houston, Texas
Kendall Heaton Associates, Inc., Houston, Texas (local architect RLSC architect of record RLSC); Pierce Goodwin Alexander & Linville, Houston, Texas (local architect RDC architect of record RDC)
Equipo Project team
Carlos Jiménez (director, autor del proyecto principal, project designer); David Vargo, AIA (arquitecto de proyecto project architect); Brett Zamore, Melissa Braisted, Victor Murillo
Kendall Heaton: Bill Kendall, John O'Connell Pat Ankney, Joon Ahn (RLSC) Pierce Goodwin Alexander & Linville (RDC)
Consultores Project consultants
Haynes Whaley As., CHP & Associates (estructura structure); Carter & Burgess (civil civil); Dill & Company (biblioteconomía library book storage); Office of James Burnett (paisajismo landscape); Walter P. Moore & Associates (civil, estructura civil, structural); Evolve (MEP)
Contratista Contractor
Spaw Maxwell Co, Houston, Texas (RLSC); Linbeck Ground LLC, Houston, Texas (RDC)
Fotos Photos
Paul Hester, Hester+Hardaway Photographers